PLEASE USE OUR ONLINE STORE TO PAY FOR SPECIALTY CLASSES & EVENTS.
You will be "registered" and your name automatically added to the event's attendance list after you checkout. No need to print your receipt.
We accept PayPal only at this time. Thank you!
March special events:
Fri. March 1st 6:00-8:00 PM Restorative Yoga & Massage with Shannon
Tues. March 5th & 19th 6:00-8:00 PM Women's Discovery Book Group led by Rev Shelley
Fri. March 8th 6:00-7:15 PM Up-Level Vinyasa Yoga with Shannon
Thursdays 5:30-6:30 PM - Intro to Tai Chi with Donna
Thursdays 7:00-8:00 PM The Art of the PAUSE Meditation for all levels
Tues. March 12th 5:30-6:45 Yoga Buff strengthening class with Shelley
Fri. March 15th 6:00-7:30 PM Partner Yoga with Shelley
Fri. March 22nd 6:00-7:30 PM Yin Yoga by Candlelight with Alicia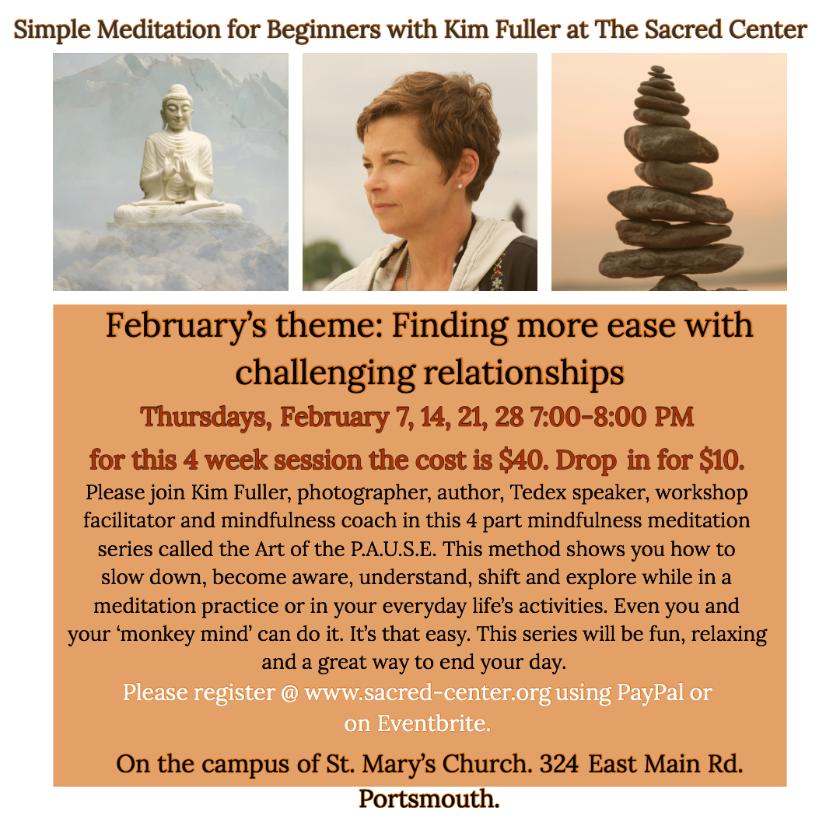 Kim Fuller is a photographer, author, Tedex speaker, workshop facilitator and mindfulness coach. She is the mother of two birth children and one adopted son who she writes about in her book "Finding, the story of a young boy who became his adoptive mother's greatest spiritual teacher."
After meeting the Dalai Lama and starting her Buddhist and meditation practice fourteen years ago, she developed a mindfulness method called P.A.U.S.E. that she teaches in workshops, retreats and with private coaching clients, to show them how to create peace and possibility in relationship with self and others. She also takes her mindfulness skills into her photography sessions working with heart-centered entrepreneurs to help them authentically express themselves, attract their ideal clients and get photos that up-level their brand.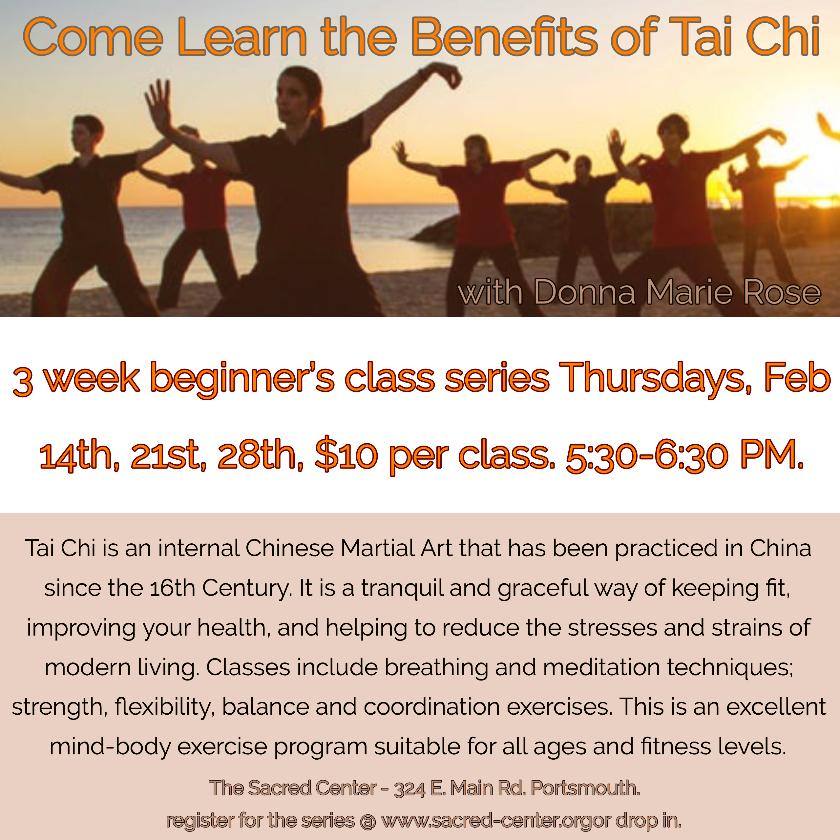 This gentle form of exercise can help maintain strength, flexibility, and balance, and could be the perfect activity for the rest of your life.~ Harvard Medical School
Tai chi is often described as "meditation in motion," but it might well be called "medication in motion." There is growing evidence that this mind-body practice, which originated in China as a martial art, has value in treating or preventing many health problems. And you can get started even if you aren't in top shape or the best of health.
link https://www.health.harvard.edu/staying-healthy/the-health-benefits-of-tai-chi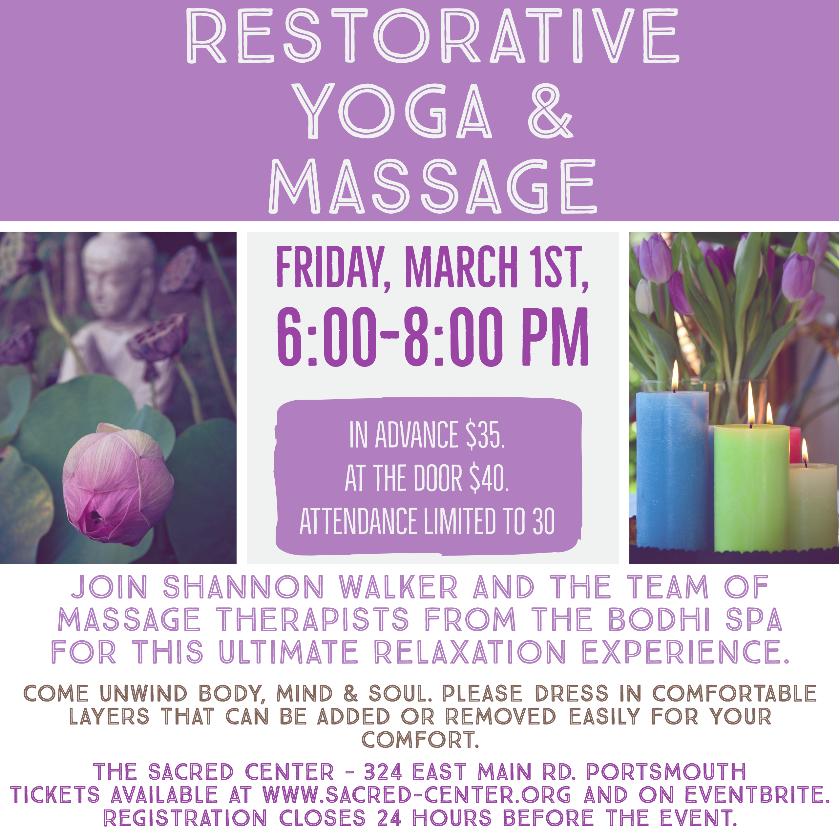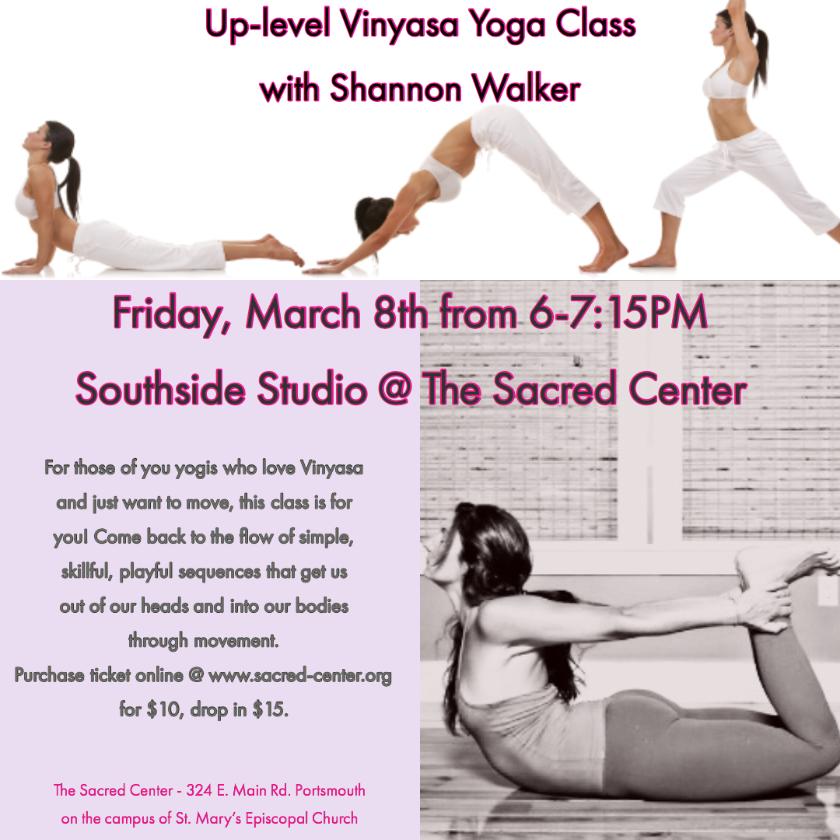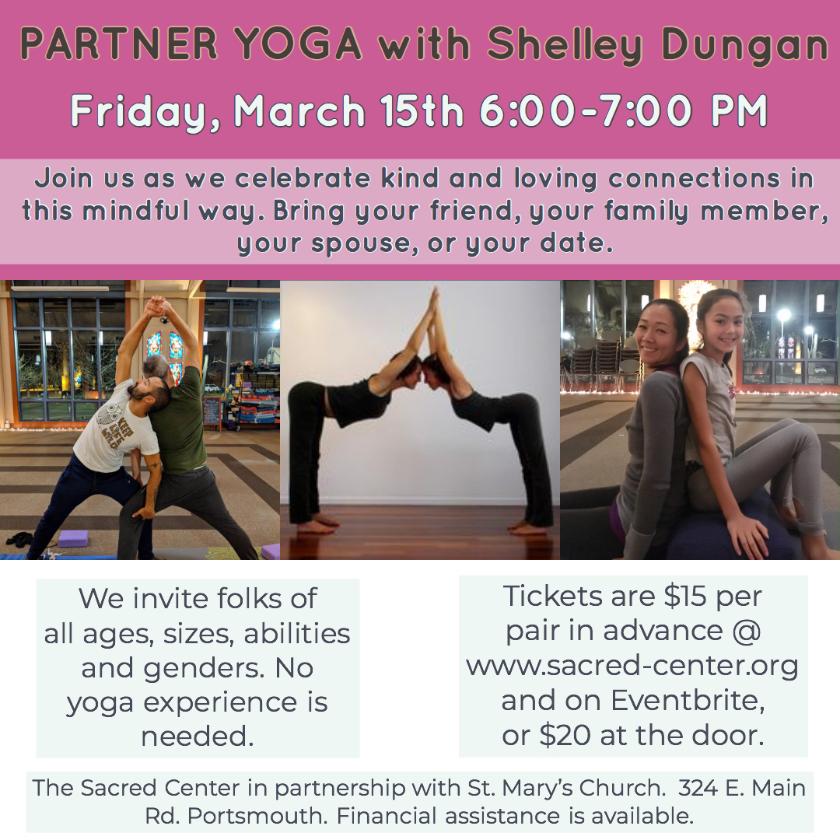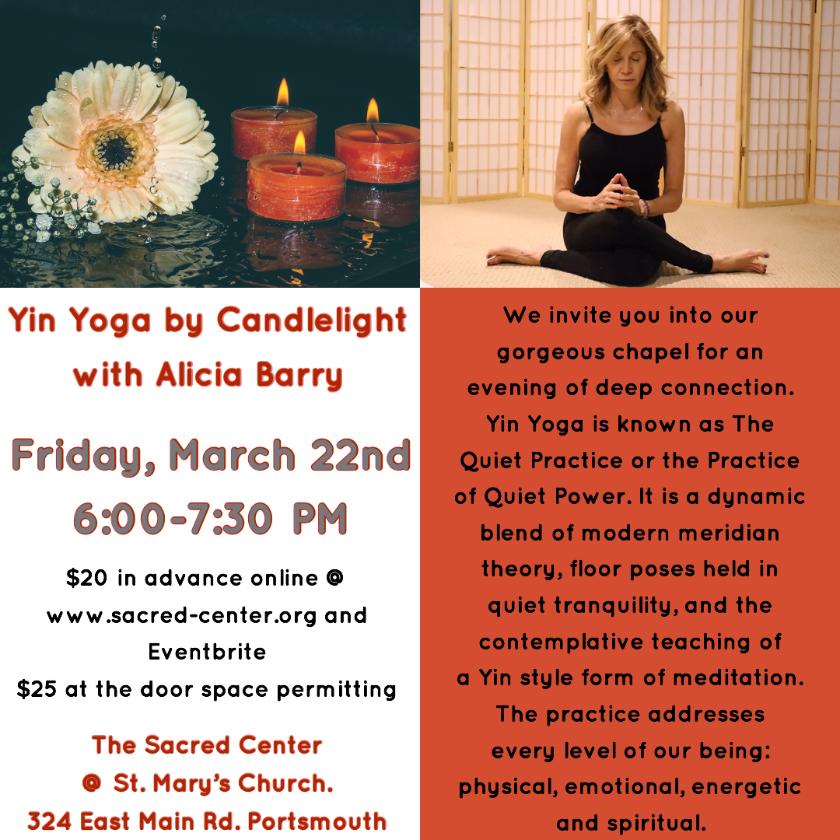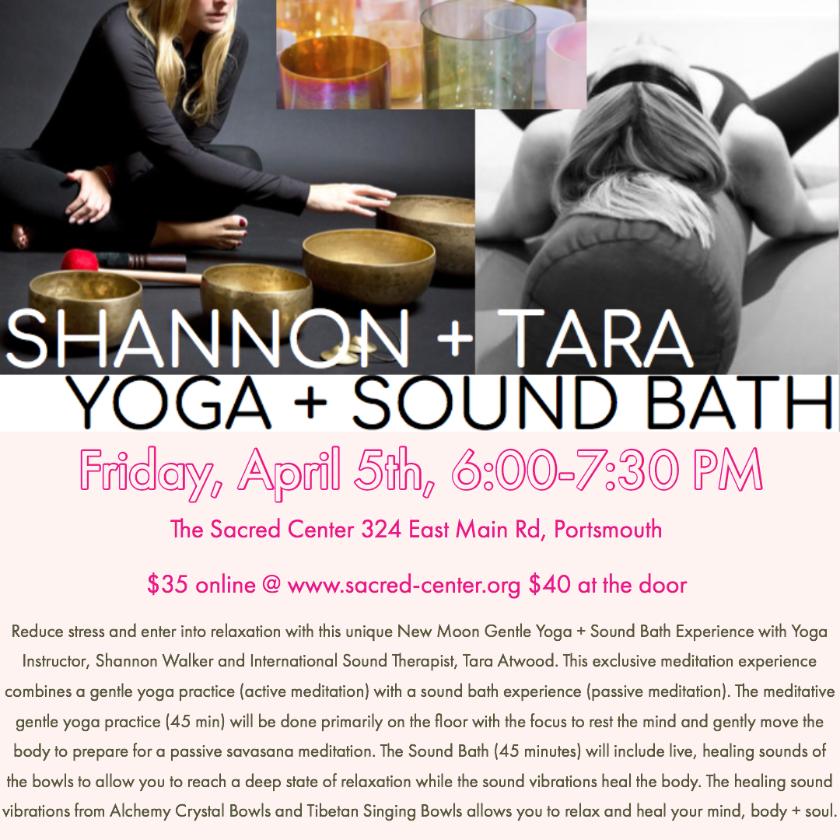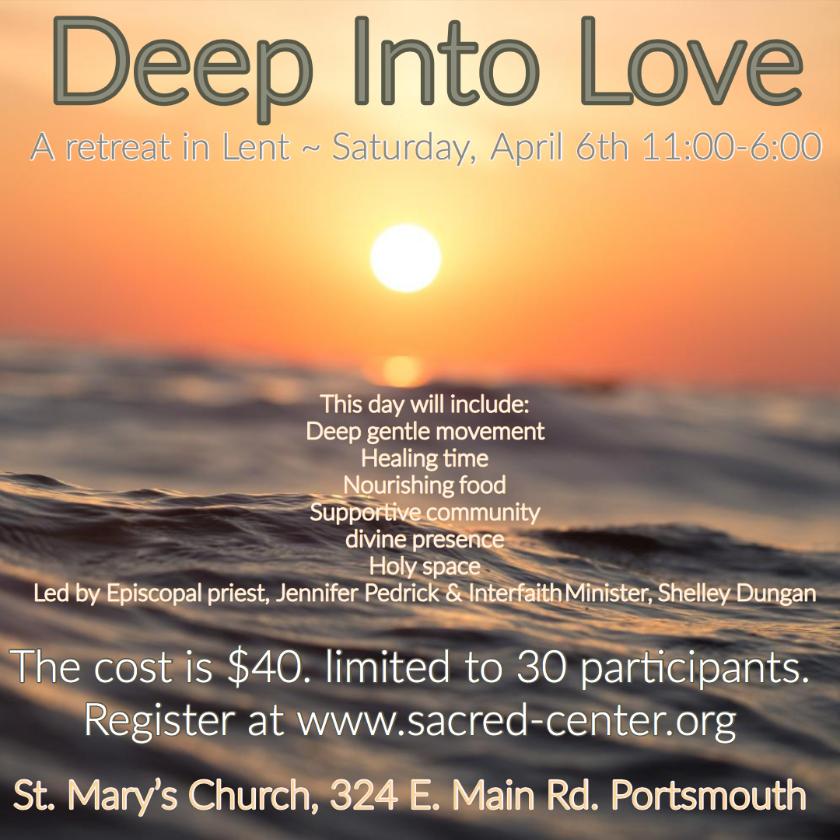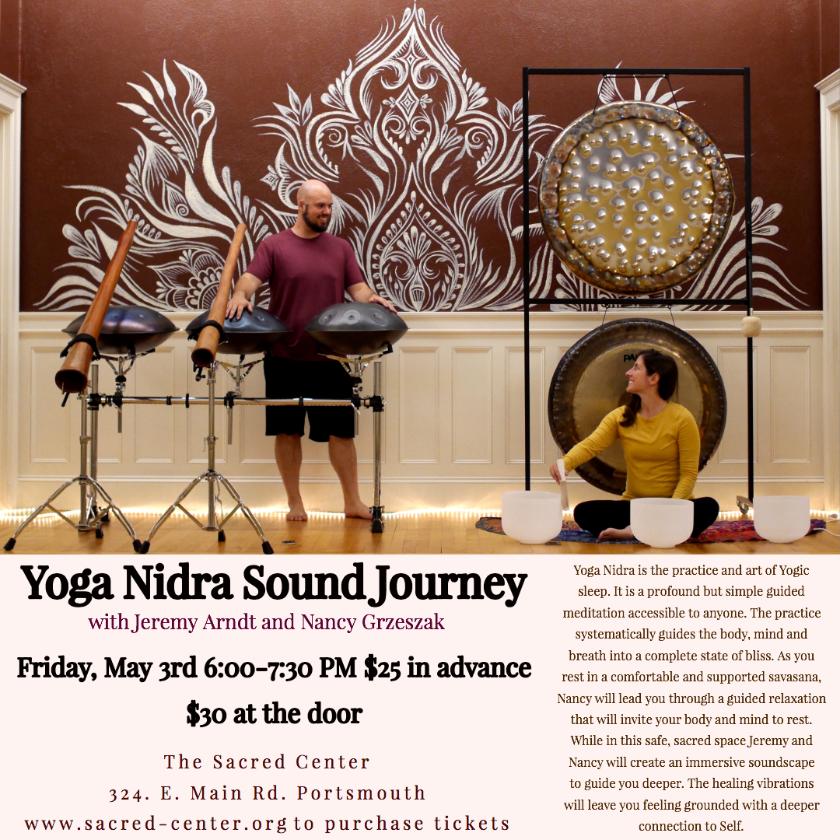 featuring live music with Handpans, Gongs, Didgeridoos, Crystal Singing Bowls and more.
Jeremy Arndt and Nancy Grzeszak met and fell in love in 2011. Soon after, they began their journey around the world, sharing their passions of yoga and sacred music. Their journey has taken them across 5 continents. They are both dedicated yoga students and teachers, living in service of inspiring others to live from their hearts and follow their dreams. Together, they lead Sound Journeys and retreats around the world.
Youtube Sound Journey Promo Video: