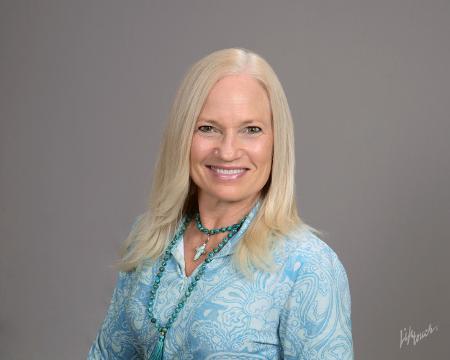 "I started attending the Women's Discovery Group in January of this year. I never imagined at that time how much this gathering would mean to me. It has allowed me to be a part of a truly special group of women. We share not only our thoughts, but also our stories, our feelings, our hopes & fears, our successes, our coping strategies, and our spirituality. Most important, these wonderful women ALL share with such grace, compassion, caring, and a nonjudgmental acceptance of each other and each person's life journey. While the group has changed with some coming for all sessions and others only attending a few, we all look forward to seeing each other each and every time. I believe I speak for so many of the women when I say that I leave each week feeling calmer, stronger, braver, more spiritual, more connected to my own feelings and very joyful to be a woman in this group. I cannot adequately express how grateful I am to Shelley for the inspiration, drive and insight which brought her idea of this women's group from conception to reality. She continues to provide us with thought-provoking readings as well as her own sensitive, spiritual words. She challenges us to be the best we can be for ourselves, our families, our friends and our world. She is a blessing!" ~A.Q.
"Shelley is an inspiring teacher, she is prepared and creative and her lessons stick with you- on and off the mat". ~Beth
"I had the pleasure of particpating in a 10 week book group facilitated by Shelley after her Tuesday Yoga class at St Mary's Church. Shelley's unique spirit and all-inclusive nature created an opportunity for rich, dynamic conversation each week. "The Yamas and Niyamas" by Deborah Adele discussed topics such as Non-violence, Truthfulness, Non-Excess, Non-Possessiveness, Contentment , Purity, Surrender and how they relate to living life, which made the 10 weeks a spiritual experience. The benefits were numerous but the most significant for me was my yoga practice now has a strong spiritual component. It was my first experience with such a forum and I could not be more pleased that I made the consistent commitment to attend and spending the time with like-minded yogis." ~D.L.
"Thanks for teaching yoga! You have a very calming, caring way when you are teaching. Your verbal directions are easy to follow and you exude a very positive energy. Thanks for always balancing me out!"~Kath
"Yoga has helped me find a balance in my life that I could never accomplish on my own. Being in my mid-twenties, I face many stresses of life that they do not teach you to cope with throughout and after college. The practice was a great way to find myself and deal with everyday stress. Shelley has such a way about her that made me feel confident in every move. I did not know what to expect as a first-time yogi, but I soon realized that it was a great way to release yourself and an easy form of meditation (focusing on different positions for moments at a time). I plan on incorporating Yoga into my everyday life. Shelley, thank you so much for introducing me to Yoga!"~Jessica
"It is amazing what a book can do...I came to Shelley's yoga classes in the middle of the winter and a few weeks later she proposed a book group on Deborah Adele "Yamas and Niyamas. I accepted to be part of it because I really enjoy how Shelley presents practicing yoga and I trusted that being part of a book group under her guidance could only be beneficial. I always wanted to deepen my knowledge on the limbs of yoga and how they are applied to daily life and this seemed a really nice opportunity. After the first meeting, I immediately found out that reading and discussing this book in Shelley's group, was not just about knowledge. The way Shelley conducted the group made each of the discussions like an eye opening self-study. When I started this group I was stuck in a place where I felt powerless. At the meeting for the last chapter I found myself with new supportive friends and a calmer spirit. Thanks to Shelley I have learned that by truly practicing the yoga ethical precepts, every burden becomes more bearable and every positive experience becomes more joyful." ~F.M.
"I've been a professional in the fitness industry for 22 years and it's rare that I find fitness professionals with a passion and calling for their work. While riding my bike in Newport, I passed a small sign at a beach by the side of the road, Yoga 6-715 PM. Shelley's class on the beach was by far the most soothing yoga class I've ever taken. If you believe as I do that "exercise is medicine" then I would prescribe taking this sweet medicine everyday. It was a joyful experience, thank you Shelley."~Paul
"Shelley's book group following yoga is an oasis of discovery and fellowship for anyone on a spiritual journey of searching for meaning and truth in your life."~P.C.
"My salvation from Chemotherapy has been my yoga classes. There have been days, after completing chemo, that I have had to get a ride to class because I did not feel well enough to drive. Reborn after class however, I felt well enough to walk home!
Classes with Shelley have been rejuvenating, spiritually, emotionally and physically. Her gentle guidance and loving, serene demeanor are truly one of a kind."~Kathy
"Since I started yoga with Shelley, she has exuded such kindness and joy while helping her students achieve their personal goals through her gentle, thoughtful guidance. I can't thank her enough for helping me find my inner strength and peace after experiencing life altering family issues. Yoga has become such a big part of how I feel connected within, spiritually and with others." ~Sue

"I enjoyed reading the book Yamas & Niyamas self help book. The book guided me during my self study, learning more about yoga and myself. I especially enjoyed the once a week discussion time with a small group of wonderful, powerful, strong women. We shared our thoughts, our life time stories, our own experiences and we prayed for each other. I gained peace, clarity and calmness in my every day living, called the journey of life." ~J.M.

"I met Shelley three years ago and cannot even begin to imagine where my yoga practice would be if I had not met her and taken a Gentle Yoga class. I have experienced so much personal growth, physical strength and emotional gratitude from Shelley that I am forever "grateful". Shelley continues to educate me in the practice of yoga – on and off my mat." ~S.B.

"I really didn't know what to expect when Shelley offered to gather a group to read and discuss a book on the principles of yoga. After the first discussion I was hooked and every week found myself looking forward to sitting with this group of kind and insightful people. More importantly, I found myself looking at my life differently and have learned to embrace my journey and everything it has to offer."~H.D.
"Shelley, I wanted to write about my experience with you. Sometimes I have a difficult time writing about something that has touched me like practicing yoga with you. I first met with Shelley for private instruction because I wanted to understand yoga and I felt like I was going to classes, but not really getting as much out of the practice as I wanted to. Shelley worked patiently with me and has guided me in my yoga practice. She has a way of making me feel really comfortable and reminding me to breathe throughout the sessions. Also, she realizes that everyone is different and she supports me and the limitations of my body. She always reminds me to listen to my body and that yoga is a unique experience for each person. I love at the end of the sessions when we meditate and I always feel at peace and in the "zen zone" afterwards. Shelley is able to get me in touch with my inner spirit. Thank you Shelley for helping me to practice yoga at a higher level than I ever thought possible!"~Meg
"Yoga helps me so many ways: I have become stronger and more flexible even as I get older, and it stretches my mind as I learn how much yoga has to offer. Shelley's classes always inspire me because they give me the chance not only to explore what my mind, body and spirit need during that class, but how I can apply what I discover to the rest of my life. The teachers, students and space that make up Valley Yoga all offer a warm, welcoming environment in which to practice yoga, no matter whether it's your first class or your hundred and first class." ~A.B.
"I'm so sad that my vacation is ending, what makes it sadder is that I've been here for 6 weeks and just found your beach yoga this past week. At 50 years young, it was the first timed I enjoyed an activity and looked forward to going back on Thursday. I have Crohn's disease and like most, my share of anxiety. Doing yoga for the first time, then to have it on the beach was truly a magical feeling. I stretched to the ocean and dunes, I opened my heart in a T pose. I'm taking your suggestion when I get home and hopefully find a yoga studio I enjoy. No one will be better than you. I hope we meet again next summer and many blessings." ~M.E.F.