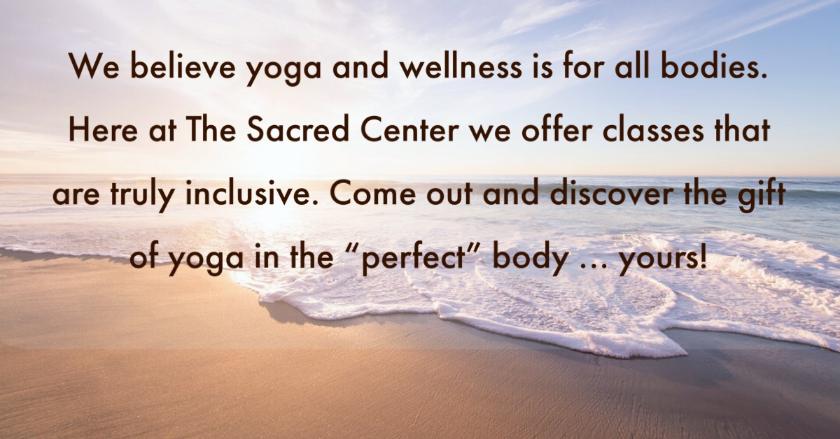 WEEKLY CLASS DESCRIPTIONS
the number 1 or 2 indicates relative intensity level of the class with 1 being most gentle
GENTLE YOGA (1) Come experience slow-paced, gentle movement blended with meditation and inspired readings. This class will help you release physical tension and mental stress while fostering flexibility and deep relaxation. Most of the time is spent down on the mat using supportive blankets, blocks, bolsters and straps. You will leave feeling centered, calm, peaceful and bathed in Divine Love. Well suited for those new to yoga, those who are low on energy and those with minor physical limitations. No yoga experience needed.
GENTLE YIN YOGA (1) A beautiful complement to more active yoga and suitable for many levels, Gentle Yin and Reiki is a practice of seated and reclined poses that invite you to be with and observe sensations and responses of body and mind. Release physical, emotional, energetic and spiritual blockages creating a calm, free flow of energy. Find healing, strength and overall well-being. Make this your practice to begin or advance your yoga journey.
GENTLE YIN/YANG (1/2) We will begin with a warm-up of gentle yin through lightly held seated and reclined poses. Rise to a simple yang flow of basic standing poses to build strength and balance. Then ease our way back to the mat to restore and renew. Suitable for beginner and advanced levels. (For more about gentle yin, please refer to the gentle yin description above.)
CHAIR YOGA (1) This is the perfect class for beginners and those seeking more confidence in their yoga practice. Using a chair enables you to safely learn and explore alignment, balance and movement of the body in various seated and standing yoga poses. These movements, combined with breathing and meditation techniques, help you energize, strengthen and relax both body and mind. Students with physical limitations are encouraged to come!
QIGONG (1) Qigong is a mind-body practice that ignites our internal healing capacity. Included are gentle movements, breath practice, self-applied massage and meditation. Can be done standing or seated in a chair.
JOURNEY DANCE (1) A one hour journey of guided movement, intention, community fun and healing. Led by Rev Jennifer Pedrick. All ages welcome and no dance skill is needed.
YOGA BALANCE (1) This gentle class is based on structural posture alignment and mobility of spine and joints through yoga poses and breath work. Student's will use a variety of props including a chair in order to learn key poses to build strength, balance, flexibility and feel secure while doing so. Through detailed cues and descriptive encouragement this class can be used to advance into other classes.Students leave centered, energized and better equipped to enjoy everyday activities.
HATHA FLOW (2) This class will get you moving with gentle stretching to wake up the body. Moving into postures with focus on breath and alignment through a gentle flow. You can expect a circuit of the body's full range of motion with basic standing postures, twists, back bending, forward folding, and hip openers, followed with restorative relaxation. This Ha(Sun) Tha(moon) practice is designed to align and calm your body, mind and spirit. Ample modifications will be offered to make the class accessible and fun.
KIDS YOGA - *ages 3-5. A creative time for children and their caregivers to use the imagination through yoga movements, songs, and dance. In these creative and fun ways, the children are beginning to link how their breath feels in the body, helping them to be able to freely express themselves and their emotions with skillful guidance.

PRENATAL YOGA - *Open for any woman who has entered her 2nd trimester. A gentle and soothing time to support your self and baby by easing the mind and body throughout your pregnancy. Each class begins with prenatal breath work, allowing the mother to bring awareness to the power of her breath as a direct link to the baby. Prenatal yoga is designed to strengthen the pelvic floor, bring ease to the spine, and create suppleness in the hips; all allowing for a greater sense of well-being and relaxation. PLEASE Speak with your midwife or OB/GYN for clearance to participate.
AHIMSA YOGA (1/2)
Designed to nourish you body, mind and soul - the active part of this practice will guide you compassionately toward a physical experience of confidence, strength, stability and mobility. Together we will explore the depths of the yoga practice, including some accessible breathwork, mantra and music. In the true spirit of Ahimsa (the yogic virtue of non-harming, compassion and kindness) class will close with restorative and restful poses that lead seamlessly into an extended Savasana. This class is accessible, inclusive and nurturing.
VINYASA YOGA FOR MOBILITY & STABILITY (2)
These are vinyasa (flow) based classes that employ props to build strength and mobility. Each class highlights a a modality (way to move) and builds towards poses and flows that embody those movements. Focus will be on creating awareness of the actions that make a vinyasa sequence "flow".
YOGA & CONVERSATION (1/2)
These specialty classes will weave ease-filled yoga, meditation and community discussion into an afternoon that nurtures body and soul.
Following the physical practice of yoga, your instructor will facilitate a gentle group conversation exploring the ways that yoga makes a difference in how we live.
These unique classes are created to nurture the needs of beginners as well as seasoned yoga practitioners. Please come willing to move, learn and share.
BASICS OF AYURVEDA & ALL LEVELS YOGA (1/2)
FOR BEGINNERS ~ EXPERIENCED YOGIS ~ YOGA TEACHERS
Ayurveda is the 'Sister-Science' to yoga. Where yoga focuses on physical asana paired with the breath; Ayurveda works to bring balance to all aspects of yourself and life through mental habits, dietary and sleeping habits and daily routine. Ayurveda is a 5,000 year-old preventative medicine that uses nature's rhythm as a guide for how to bring balance in our own unique lives.
This class will entail breathwork, asana and meditation as well as discussion on seasonal eating, emotions affecting physical health, ways to support and nourish from the inside out, and much more.
$10 ~ drop-ins welcomed.
YOGA BUFF (2)
We will heat up using light hand and ankle weights woven into a light-hearted Hatha Yoga practice. We will also chill out with some deep rest toward the end of class. If you are able-bodied and want to sweat a little, get stronger, connect with your power and bliss, join us. All levels welcomed.
STRETCH & STRENGTHEN (1/2) - Whether this is your first class or you have been practicing yoga for years, this class is for you. We will focus on both lengthening the body and engaging the muscles. The pace is slow to moderate allowing plenty of time to explore and experience each pose. Suggestions are offered to increase the level of engagement if desired or you may choose to enjoy the gentler version of the pose. Come and join us and become a stronger and more flexible you!