SPIRITUAL COMMUNITY &
OPPORTUNITIES TO CONNECT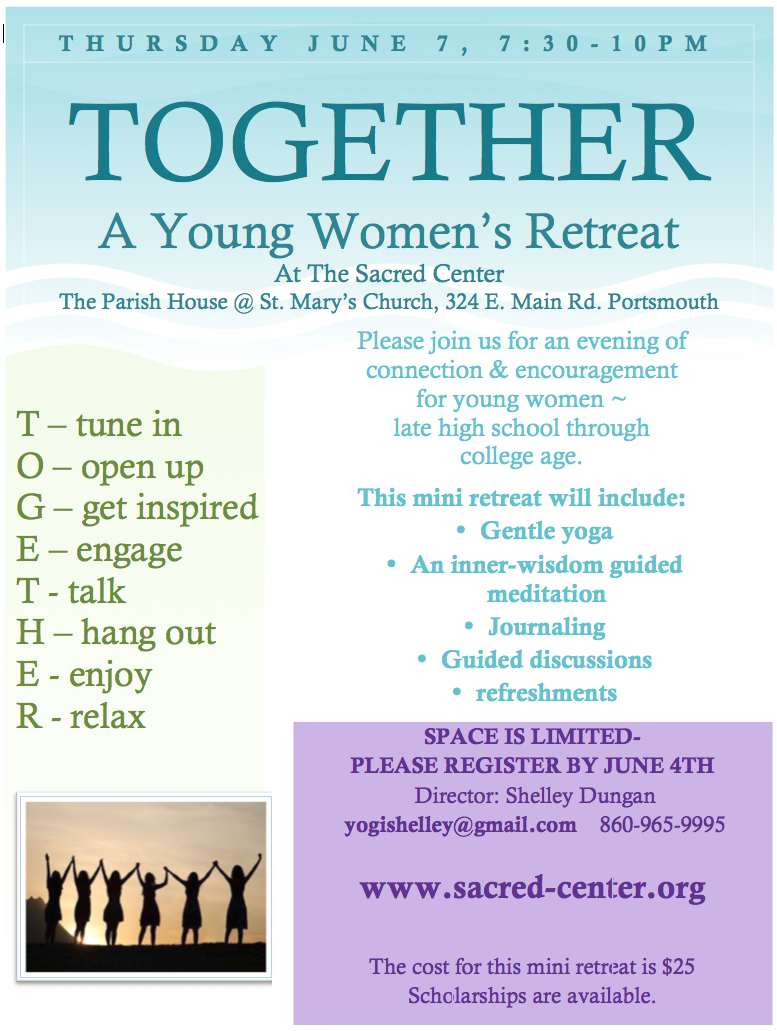 Our Women's Discovery Group & Wellness Circle is taking registrations for the May - September session.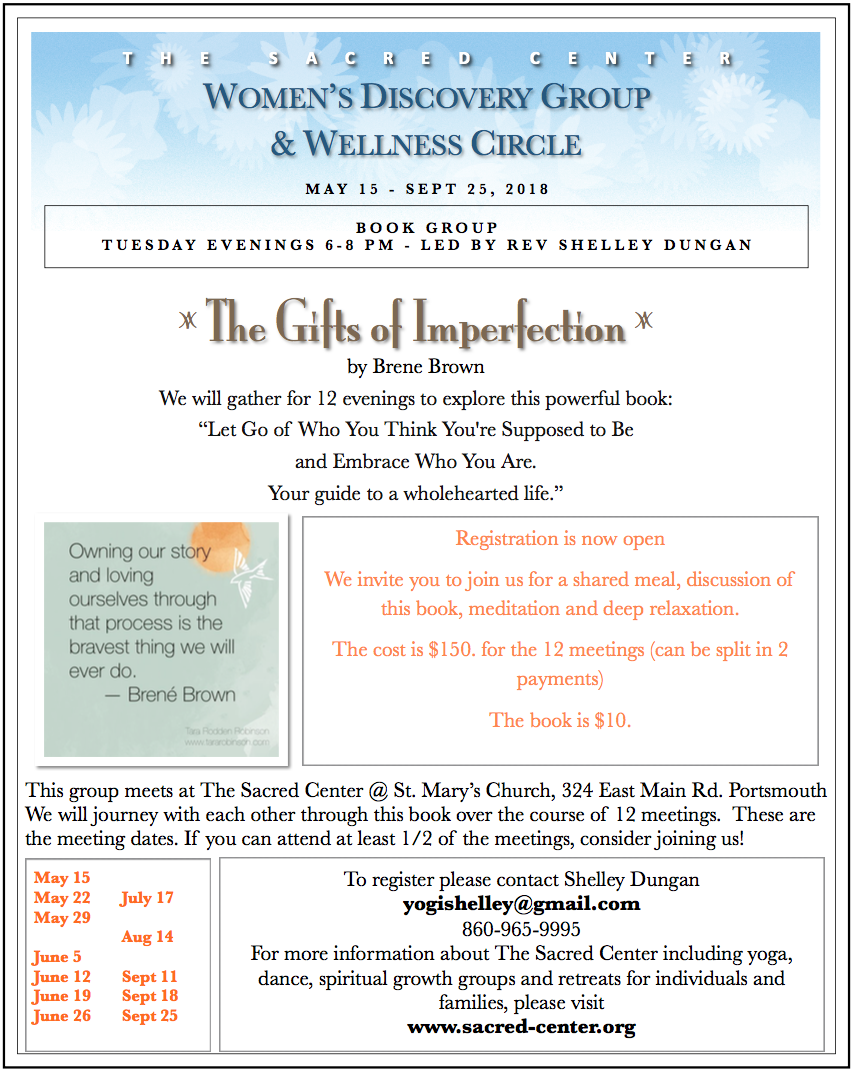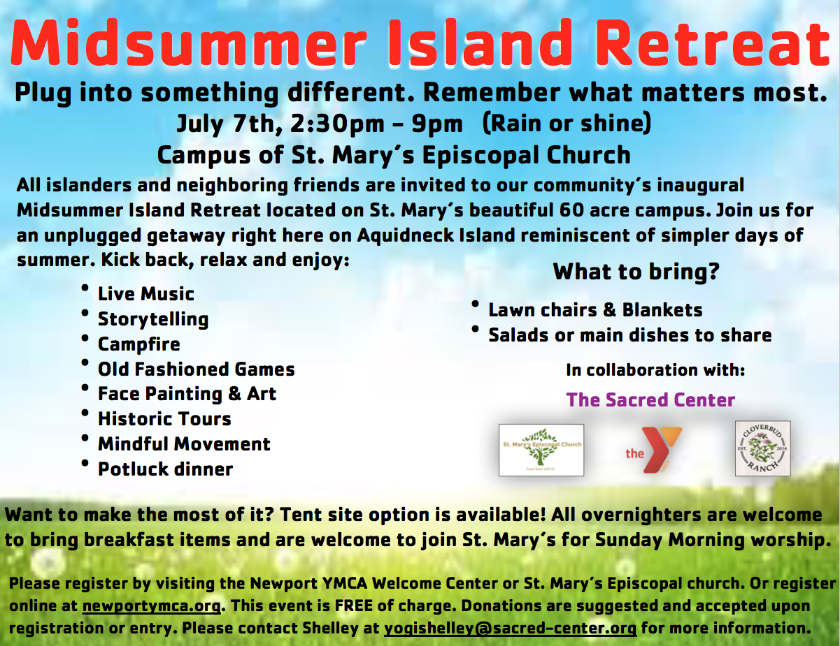 ONGOING
RCP - Reflection, Connection & Prayer - This offering is an outgrowth of my interfaith seminary experience and my love of hosting small group discussions. RCP is offered at strategic times in the Sacred Movement weekly schedule hoping that folks can attend at least once a week; right before or right after their yoga practice. Join me and other open-hearted spiritual seekers as we talk about ways to live more grace-filled, soulful lives, putting into practice concepts from yoga and encouraging each other to "walk our talk". Tea will be served. RCP IS FREE
FSC - Faith Sharing Circle – An interdenominational, contemplative discussion group exploring an inclusive Christian perspective on spirituality, drawing from the writings of Father Richard Rohr and other modern mystics. Hosted by Rev Shelley. Drop Ins Welcome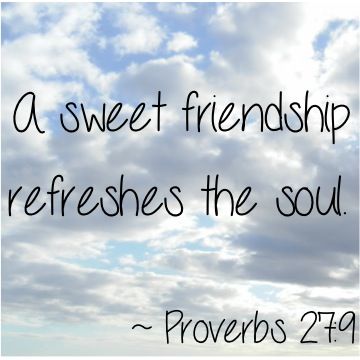 I wrote this prayer for us,
Beloved Creator, Divine Source of Love, in whom we live and move and have our being, You are beyond our mental comprehension yet felt with the presence of each and every breath we take. Your presence is made known wherever there emerges kindness and compassion. Our intention is to allow your love to soak us and fill us to overflowing, to welcome your unconditional love and acceptance and guidance. By your grace grant that we may feel connected to You, to ourselves, to one another and to our experience of being alive. Despite our preference for comfort, may we be able to honor both the shadow and light within our human experience. It amazes us that in this moment people and animals everywhere in this world are engaged in the Universal Breath, all of us breathing in and breathing out as one. The plants are also a part of this Universal Breath as they breathe in our exhalation and breathe out oxygen...providing our next inhalation! One planet... breathing together…every moment of every day…surely all is sacred, all are equal, all is Love.
Amen