SACRED MOVEMENT INSTRUCTORS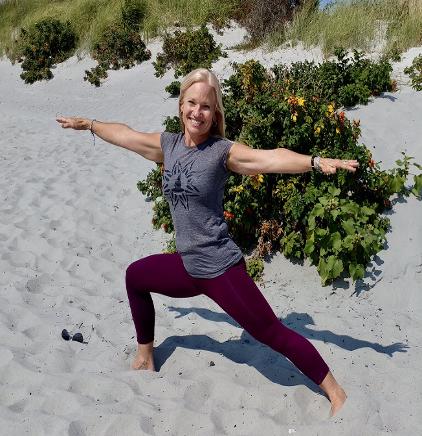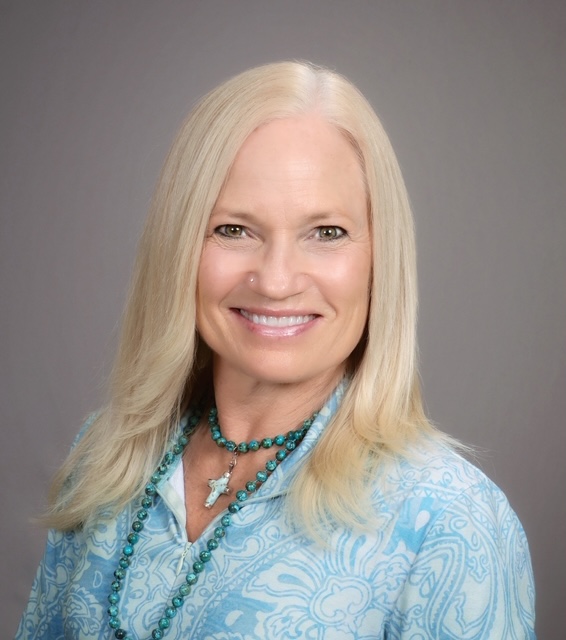 REVEREND SHELLEY DUNGAN
I am the Director of The Sacred Center where our motto is "Yoga for All" as we are passionate about making yoga accessible and affordable to all people.
I was ordained as an interfaith minister at One Spirit Seminary and am honored to carry the title of "Reverend Shelley". I consider myself a devoted Yogini integrating my Christian roots into an ever-expanding exploration of this human embodiment. I aspire each day to find deeper ways of embracing all of humanity. I officiate weddings and ceremonies of all sorts, offering my vivacious, passionate and sacred energy.
I am trained as a Spiritual Director, offering assistance to those seeking guidance and spiritual companioning. I am a weekly group discussion leader, holding space for deep explorations of how we can live more connected lives. I also am a certified Reiki practitioner hoping to bringing healing energy to all spaces I find myself in and to alI I encounter.
I am the proud parent of 4 grown children, one of which has taught me much through their non-binary identity and transgender journey. My heart grows bigger every day as I live into my call and identity as an all-inclusive Ally to the queer community.
I am passionate about the spiritual journey we are all on and offering ways to help my fellow human beings uncover their individual, innate wholeness. I find yoga, meditation, sacred reading and time in nature to be beautiful pathways of awakening; vehicles of transformation taking us deeper into who we truly are and the Divinity within.
I spend my days helping people find their "state of yoga", connected with their wholeness and providing many ways to rest in their own true nature. I believe each person is divine and has the wise answers they need within them. I have an affinity for timeless, mystical spirituality where all the faith traditions find their common ground and it is from this perspective that I lead, guide and inspire others.
Regarding Yoga: I stepped into my first Vinyasa yoga class in 2001, exhausted from trying to control the "uncontrollable" in my life, and from day one I realized I had found something profoundly healing and transformative. From that point forward I have passionately pursued my practice of yoga as a way to integrate and harmonize aspects of my life; physical, mental, emotional and spiritual. I consider myself an engaging, knowledgeable, caring and inspiring teacher whose positive outlook is contagious. My classes are well suited for students of all abilities. Through gentle nurturing I try to put everyone at ease and teach them to go at their own pace. I welcome insights from my students, as I believes we have much to teach each other.
Before my move to Middletown, I was the founder & owner of Valley Yoga & Healing Center in Simsbury CT. I received my formal training as a yoga instructor at Sacred Rivers Yoga, in Glastonbury CT, where I received my RYT 200 certification. I have done other advanced yoga studies at Kripalu in Lenox. I hold a B.A. degree in Communications from the University of New Haven.
Come, I will embrace you just as you are and offer you my best.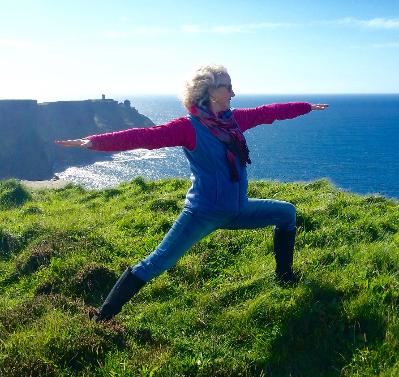 KATE WARD
A devoted teacher and student of yoga, I instruct and practice from the heart with compassion, joy and safety at the forefront. A strong believer that yoga is for everyone, I provide fun and challenging classes for students of many abilities, ages, shapes and sizes. My goal is to take you on the yoga journey of self discovery. Through observation and inquiry of body and mind you will learn how and when to apply breathing, meditation, movement and modifications to fit your personal needs. For my classes I call upon a variety of teaching styles that I have experienced over the years. In addition to certifications in both hatha and restorative yoga, I have studied with yoga and meditation masters Judith Lasater, Sarah Powers, Rod Stryker, Doug Keller, Seane Corn, Todd Norian, David Kiel, Julie Gudmestad, Peggy Cappy, Terry Schaff, Sharon Salzberg and John Kabat-Zinn. I am also a Reiki Master Practitioner and offer Reiki in many classes.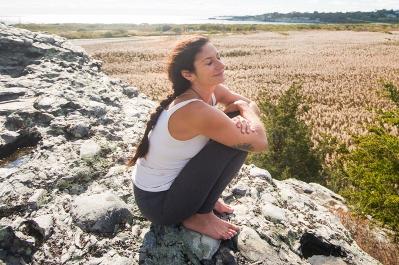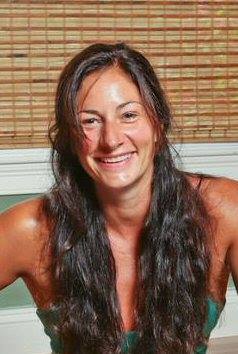 Shannon Walker
My deepest aspiration in teaching is to inspire yogic inquiry for our own personal and collective evolution. Acknowledging there is no "one way in" for yoga, I draw from different asana styles for my offerings. My classes cross pollinate the stillness of Yin, skillful sequencing, dynamics of flow, functional anatomy, alignment of Hatha, subtle softness of somatics, spiritual teachings, chanting, and meditation. My yoga practice began in 2005 with a love of hot, strong Vinyasa. In 2011, I received my first teaching credentials. In 2016, I completed Tias Little's Prajna training through senior Prajna teacher Theresa Murphy. This 300 level certification drew me deeper into the wisdom teachings and yoga asana lens of slow, strong, steady with consistent yoga asana through self-inquiry. Raghunath Cappo is one of the senior Teachers I hold in great esteem and practice with. With admiration and inspiration for the Iyengar lineage, I study and absorb the teaching's of Patricia Walden and Carrie Owerko.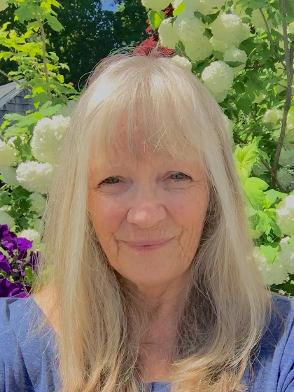 Kathy Kenney, MA
Kathy was first introduced to mind-body practices while earning a graduate degree from Salve Regina University. Subsequent to earning her degree, she went on to become a certified Ananda Meditation Teacher through Ananda's Expanding Light Center and a Qigong Level I Teacher from the Institute of Integral Qigong and Tai Chi.
Kathy's hope is that she can motivate people to investigate and experience qigong and to bring this ancient practice of well-being into the mainstream. She appreciates that anyone can enjoy the art of qigong in assisting them to reach their goals of increased relaxation, inner peace, joy and wellness.
During her free time Kathy enjoys taking yoga classes, kayaking and painting, but most of all, she loves spending time with her grandchildren.
A little additional info on Kathy...
Degrees and certifications:
Certified Ananda Meditation Teacher; Ananda Yoga and Meditation Center

Certified Qigong Teacher Level I; Dr. Roger Jahnke; Kripalu Center
Certified Facilitator/Leader: The Healer Within (qigong, self-applied massage, breath, relaxation); Dr. Roger Jahnke, Director Institute Integral Qigong and Tai Chi; Kripalu Center

Facilitator: Home and Workplace Stress Management; The Consultation Center at Yale University, New Haven , CT
Reiki Level III certificate
9 Month Herbal Training; Sue Clements; The Herb Wyfe
MA, Human Development and Holistic Counseling; Salve Regina University
BA, Elementary Education and Communication
Certified Teacher grades 1-6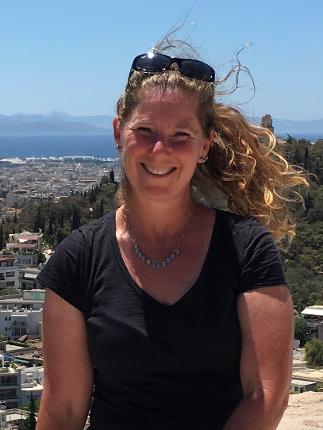 Lori Silvia
Lori creates unique and creative yoga classes based on a lifetime of training in classical ballet, gymnastics, swimming, and advanced water aerobics. She has been teaching some form of movement since 1980. Lori is a long time student of many of our fine local instructors. She experienced an accidental brain and back injury, which inspired her to pursue a certification in; Yoga of Energy Flow - 200 RYT. Her personal style of yoga is quieter, slower, and intuitive and it is her intention is to bring this grounding pace into the classes she teaches, in order to offset the demanding pace of modern living. Lori is also a LoveYourBrain Yoga certified teacher, understanding needs of people with traumatic brain injuries, and yoga as a healing modality.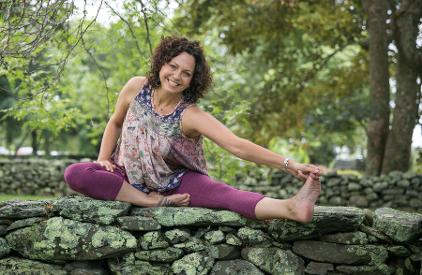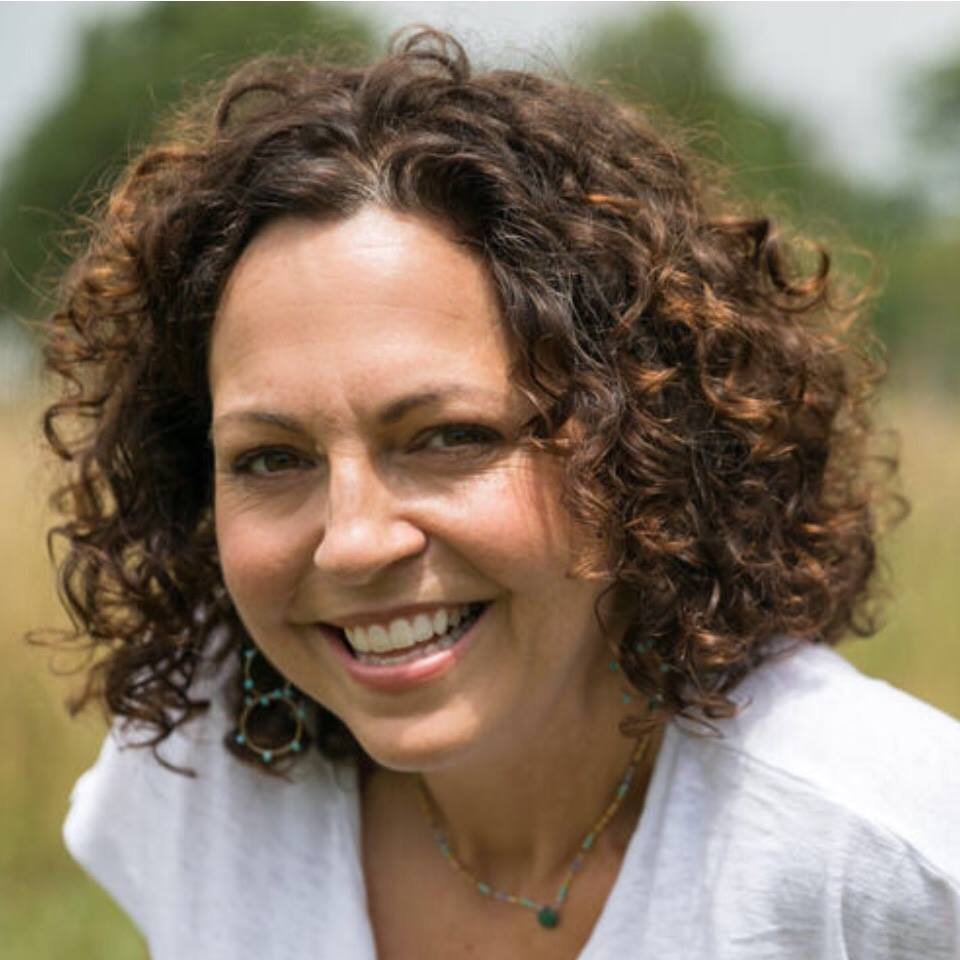 KIMBERLY MCCLURE
Using the tools of yoga and mindfulness, Kimberly guides students to uncover increased power and possibility on the yoga mat and in everyday life. In her classes, Kimberly will encourage you to move deliberately and with integrity, to stay engaged in the experience of the movement, to find a level of challenge from which to grow.
Her style is warm and welcoming and she places high value on creating an inclusive and empowering space for work and practice to unfold. Kimberly is an RYT-200 with an extensive background in the fields of education, theater and the Arts. Initially trained with Andrew Tanner, Elements3 Yoga she has subsequently studied under Jacqui Bonwell, Sacred Seeds Yoga; Sarah Joy Marsh of the DAYA Foundation, and Kristine Kaoverii Weber, Subtle®Yoga. Kimberly is incredibly grateful to her many teachers (the people kind and life experience kind) that continue to challenge and inspire.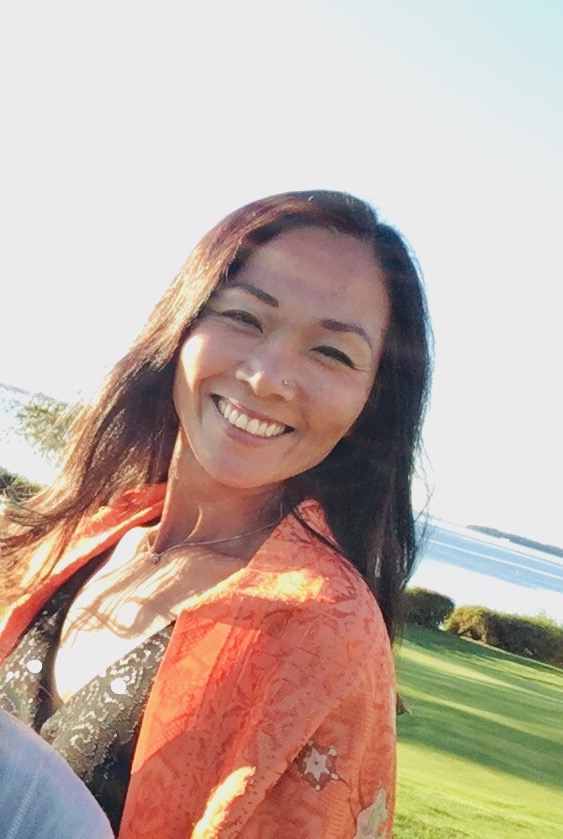 YUKARI ALLEN
Yukari's journey of yoga started about 10 years ago. Since then everyday practice has guided her to be present, patient and flexible both physically and mentally. She completed her 200 hour Hatha yoga teacher training with her passionate teacher at Senaji Studio in Japan in 2013. She then trained in Core Strength Vinyasa flow and Yoga Shred. She brings a happy and healthy atmosphere as well as creative sequences to all classes she teaches.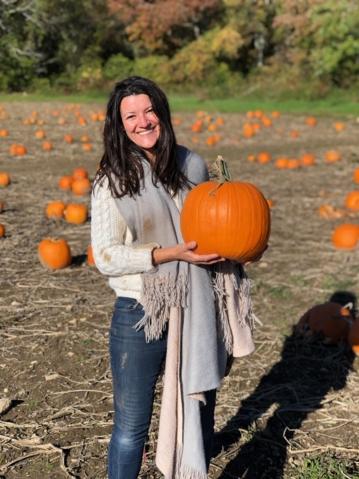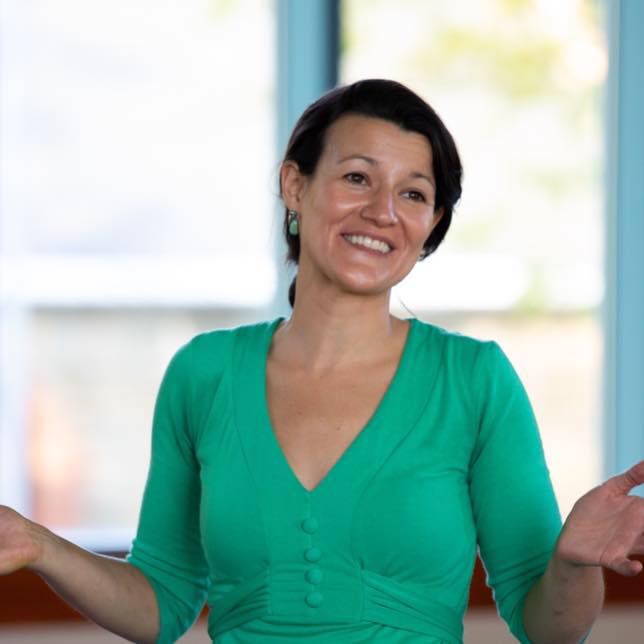 ELYSE WILKIE
Having grown up in Southern Rhode Island, Elyse was raised with the outdoors being her playground, classroom, and place of peace and serenity. With discovering Ayurveda in 2010, she now takes her deep appreciation of Nature and applies the wisdom of Ayurveda to bring balance to her mind, body, and health. Elyse truly believes that 'It takes a village' to raise a family and it is her passion to fully support the family unit as a whole and as unique individuals. Her love of children and babies with her dharma to support and strengthen women is the creative force behind her doula and post-birth care. Elyse's dream is to vitalize and illuminate the community by sharing her love of cooking local and seasonal foods, guided mediation, and yoga asana based on the students current needs. Her mission is to make yoga and true health accessible for all. Elyse is certified as a 600 Hour Ayurvedic Health Counselor, 200hr RYT, Prenatal and Postnatal yoga, and is completing her training as an Ayurvedic Doula.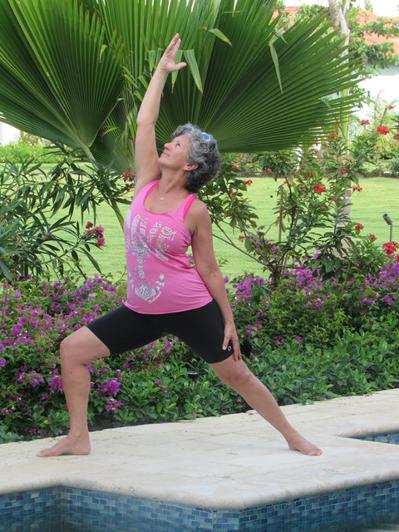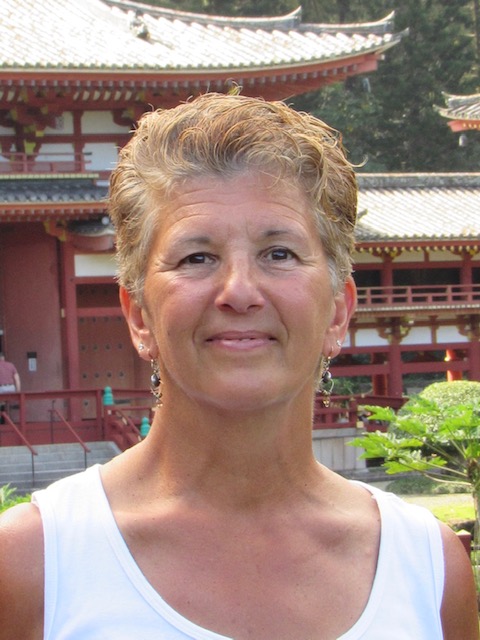 DEB ROBERTS
My name means busy bee. As such, I have traveled a long and circuitous route, experiencing many tasty blossoms and more than a few thorns. I have deep appreciation for the nectar of yoga which has accompanied me for much of my journey. I hope to infuse my classes with drops of proverbial honey to nourish your body, mind and spirit. I have a deep and profound respect for yoga and strive to connect the physical, breath, energetic and spiritual components of practice. I completed my yoga teacher training at Innerlight Center for Yoga and Meditation, studied Chakra yoga/therapy with Anodea Judith and the Bhagavad Gita with Sara Davidson Flanders. I am also a Reiki Master/Teacher and have been practicing this art since 2001. I look forward to deepening my practice and hope to have the opportunity to share part of my lifelong journey with you. Namaste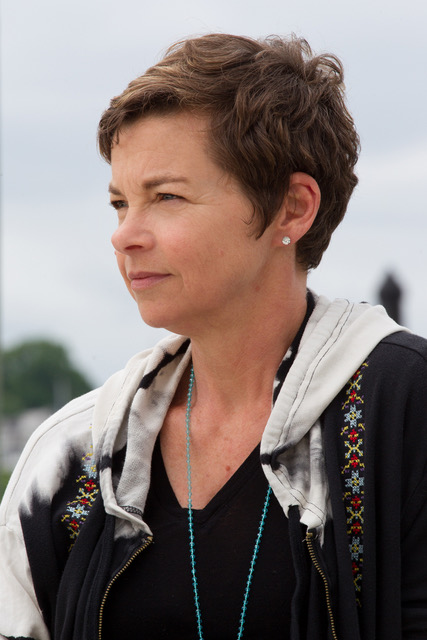 Kim Fuller
Kim Fuller is a photographer, author, Tedex speaker, workshop facilitator and mindfulness coach. She is the mother of two birth children and one adopted son who she writes about in her book "Finding, the story of a young boy who became his adoptive mother's greatest spiritual teacher." After meeting the Dalai Lama and starting her Buddhist and meditation practice fourteen years ago, she developed a mindfulness method called P.A.U.S.E. that she teaches in workshops, retreats and with private coaching clients, to show them how to create peace and possibility in relationship with self and others. She also takes her mindfulness skills into her photography sessions working with heart-centered entrepreneurs to help them authentically express themselves, attract their ideal clients and get photos that up-level their brand.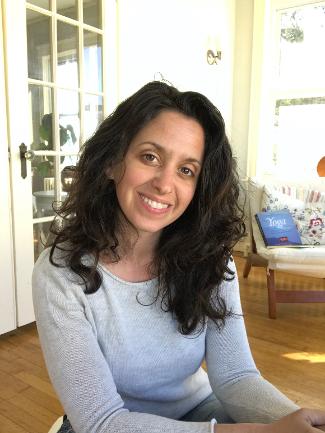 1. Why are you passionate about practicing and teaching yoga?
I am passionate about the transformation offered by the process and practice of yoga, where suffering can be eased as it yields to compassion, anger to understanding, and pain to acceptance, peace and ultimately joy. I've experienced this process of transformation as a practitioner and honored to hold space for it as a teacher.
2. What do you hope to bring the The Sacred Center community?
To this community I hope to bring each student access to the deep resources of love and healing within. I am also so excited to join this growing sweet group and look forward to sharing my enthusiasm with all of you!
Rebecca Polan
I fell in love with yoga in my first class 18 years ago. I didn't know how or why it worked, I just knew I felt better than when I walked in the studio. Since then, the process and practice of yoga has been a good friend to me through life's ups and downs, and as a teacher, my primary aim is to provide you with this same sense of growing wellness that you create for yourself. I am trained in Vinyasa and Restorative and avidly continue my studies of Yoga philosophy, Buddhism, mindfulness, Chinese medicine, and herbalism among others; these modalities find their way woven naturally into all of my classes. I have completed a one-year comprehensive training in the Hakomi method (a somatic psychotherapy) that has its roots in mindfulness, and this healing perspective is infused in my teaching approach. I am also a Reiki III (Usui Holy Fire) practitioner and this healing energy is also "in the atmosphere" in my classes, especially in Savasana.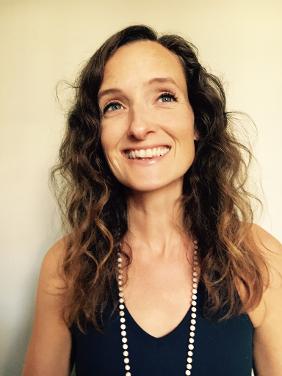 1. Why are you passionate about practicing and teaching yoga?
I think yoga brings us home to the body. We allow the external world to drop away for a few moments and turn our attention towards the universe within. We notice the way the practice moves energy through the body, harnesses the breath, and brings deeper awareness to felt experiences. We become more aware of the busyness of the mind, as well as the moments when we drop into inner stillness. Through a commitment to come back to the practice time and time again, we become more fully present to the wealth of information our bodies and minds provide, we develop the ability to respond to situations skillfully, and we learn how to live with joy, meaning, and purpose. These are the reasons yoga and meditation have so deeply resonated with me, and I hope to offer the opportunity for my students to find these moments of presence, awareness, and skillful means as they move their bodies in ways that empower them to keep coming back to the mat.
2. What do you hope to bring to The Sacred Center community?
I believe that sharing a yoga practice with others in a community setting is incredibly powerful and sacred, and I am always honored when I have the ability to hold this space for others. I hope to create space for individuals to have their own experience in a way that they feel connected, supported, and empowered. Additionally, I love the creativity involved in developing thoughtfully sequenced classes, and I bring this creativity to each of my class offerings.
Rachael Whitworth
Rachael completed her Vinyasa teacher training at Thames Street Yoga, and brings with her a background in the study, practice, and research of meditation and Mindfulness Based Stress Reduction. She endeavors to meld breath, body, and mind on the mat, encouraging students to connect with this moment in time. Rachael's practice is cultivated on the belief that the abilities we develop on our mat allow us to be more fully present and less reactive to all of our experiences in our daily lives. She hopes to bring curiosity, lightness, and a sense of playfulness to these deeply meditative and transformative practices.
In addition to her Vinyasa training, she is also certified in Yin Yoga and meditation, and is a Level III Advanced Reiki Practitioner.
Rachael has a Master's degree in Humanistic and Transpersonal Psychology from the University of West Georgia, where she studied the interplay of psychology with Buddhism and Mindfulness in working toward self-transformation.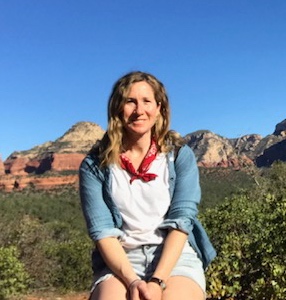 KARLA JEAN FOX
Karlahas been teaching yoga for nearly a decade and continues to promote, embodied and live a holistic yogic lifestyle here on Aquidneck Island. She received her yoga certification and training from Asheville Yoga Studio in Asheville, NC as well as multiple trainings and classes from studios such as All That Matters and Kripalu Yoga Center. She is currently pursuing her Masters in Holistic Counseling through Salve Regina. Karla's love for nature and the outdoors is echoed through her practice as she compassionately connects with her students and fellow teachers and community.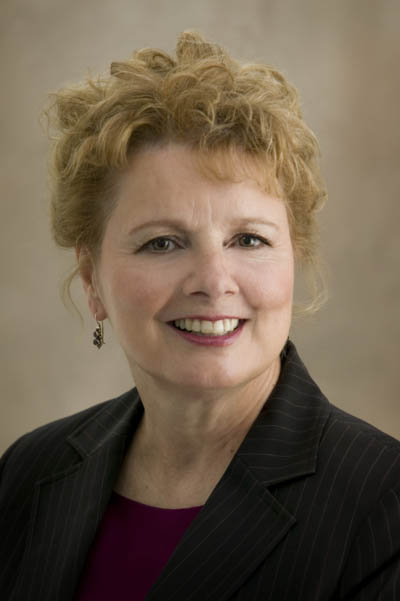 SHIRLEY PRYOR
Shirley J. Pryor MA, CAGS, LMT holds a Masters Degree
in Holistic Counseling and a CAGS in Expressive Arts
Therapy. She also holds a Certification in Yoga and a
License in Massage Therapy and is a Reiki Master. She completed a Certification in Depth Hypnosis in 2008.
Shirley has maintains a private practice in Rhode Island for over 20 years, specializing in Expressive Arts Therapy, Psychotherapy, Massage, Reiki and Sound Therapy.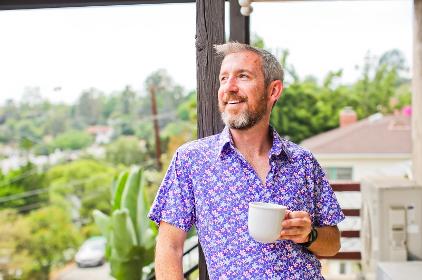 SEAN O'CONNOR
Sean is an educator, a singer and a nature lover. In his work he studies joy and how we can cultivate it within ourselves and our communities. He has been practicing Intensati for three years and became an instructor of the method in early 2018. He first found Intensati at a adult wellness retreat called Soul Camp in California in 2016 in a class delivered by the founder of the method, Patricia Moreno. Sean was inspired by the way the method paired together using our voices and our bodies to call forward positive states of being. He went on to study with Patricia. Sean is also a certified life coach and has worked with clients for 5 years.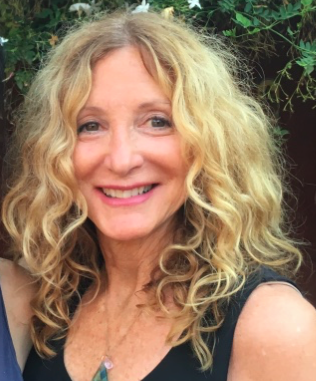 Rosa Bella Volpe
Rosa has facilitated JourneyDance™ in Mexico, Chile and USA. Rosa is a Kripalu Yoga Teacher (200RYT), Member of Yoga Alliance and Certified Yoga Nidra Teacher. She is a Reiki Master, Sound Healer and Advanced Energy Medicine Practitioner with a private practice at the Little Compton Wellness Center. Rosa also guides bimonthly "JourneyDances" at Sandywoods Center for the Arts in Tiverton.
Her personal journey into the healing arts began after a life changing event in 2012. Since then, the universe has brought all that is needed for inspiration and growth. Always ready for an adventure, Rosa has taught and trained in Mexico, Africa, Costa Rica and Chile. Never one to take herself too seriously, Rosa brings her love of life and easy smile to all of her practices. www.RosaHealingArts.com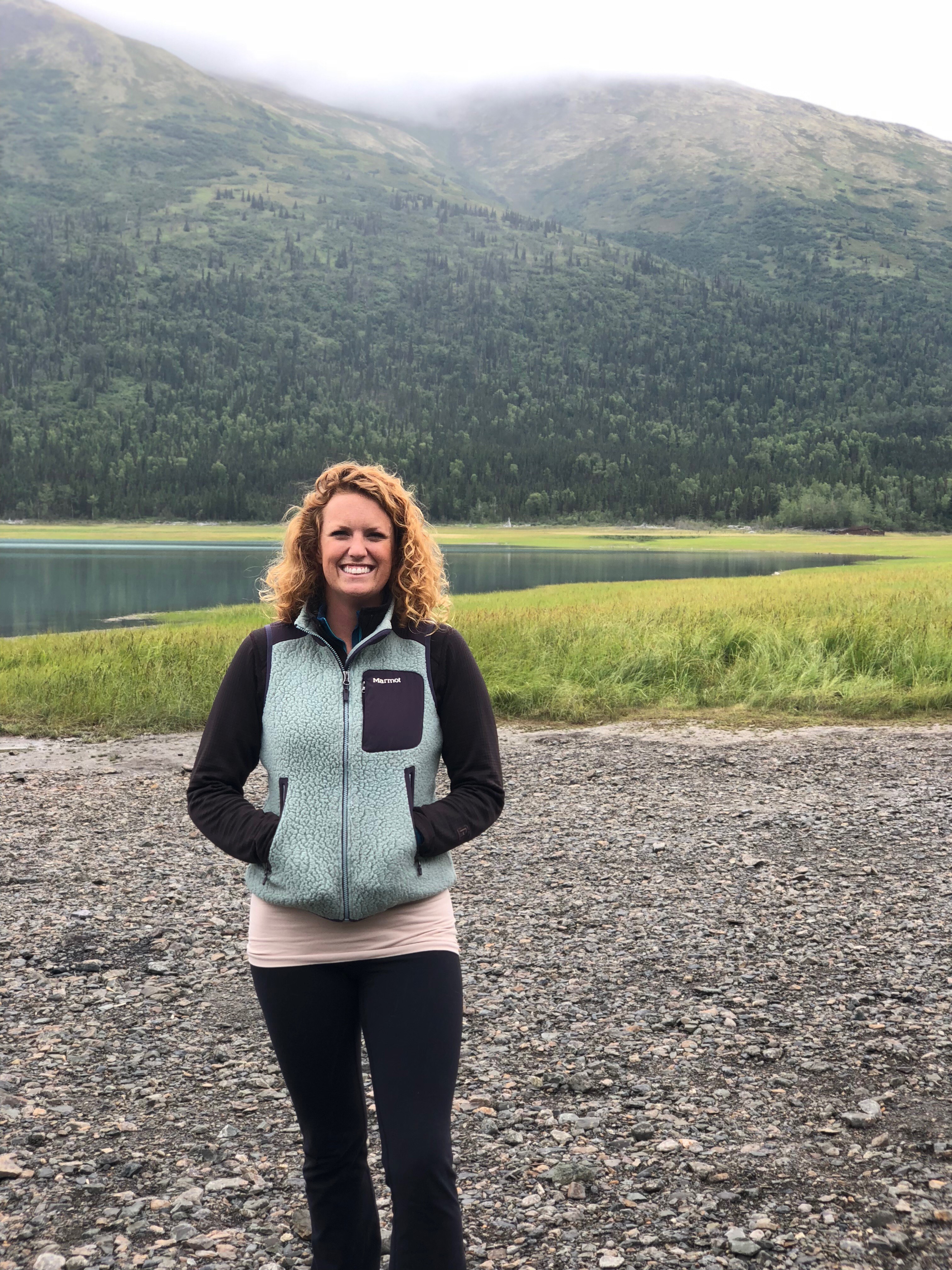 Chrissy Bevilacqua
Chrissy, RYT-200, completed her yoga teacher training at Innerlight Center for Yoga and Meditation in Middletown, RI in 2011. She teaches the creative and heart-opening practice of yoga with a focus on precise alignment, breath and yogic philosophy. Chrissy offers this artful movement for students of all levels. Continuously inspired by the beauty and synchronicity of nature, she infuses her teaching with imagery of the natural world. Her aim is to widen her students' non-judgmental awareness through playful self-inquiry, good humor, and fun. She seeks to promote their health, happiness, beauty and grace by offering her students the transformational power of yoga—on and off the mat.

Humbled by the depth of the yogic tradition, Chrissy treasures the wisdom of the Bhagavad Gita:
On this path no effort is wasted,
no gain is ever reversed;
even a little of this practice
will shelter you from great sorrow.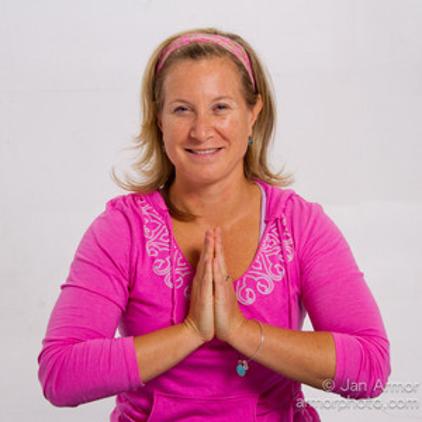 Jenny Williams
Jenny discovered yoga when her daughters were toddlers—yoga was the calm to the busyness of motherhood. Through a dedicated yoga practice, Jenny discovered her love for teaching and completed the Radiant Child Yoga Program® Teacher Training, ChildLight Yoga™ Teacher Training and Yoga 4 Classrooms™teacher training. In 2013, Jenny completed the Spirit Tree 200-hour Yoga Teacher Training with Cathy Cesario--a challenging and rewarding experience that changed her life. Sharing yoga with people of all ages has helped her grow her own practice and deepened her love of yoga and meditation in ways she could never have imagined. Jenny now teaches Pre-Kindergarten at the Pennfield School where she shares yoga and mindfulness every day in her classroom and also teaches a weekly yoga class to Preschool, Pre-Kindergarten, and Kindergarteners.