SACRED MOVEMENT INSTRUCTORS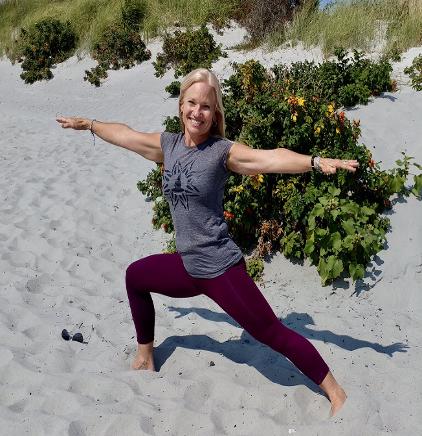 Reverend Shelley Dungan
Practicing yoga, teaching yoga and training other teachers has changed my life over the past 15 years. I have been able to let go of what holds me back and embrace the fullness of who I am through this transformative pathway. My peace and joy expands every day and it is my great honor to guide others toward finding their wholeness as well. I have advanced training in a number of areas that inform how I teach. My style is warm,gentle and compassionate whether the class is physically challenging or deeply restorative. Come, I will embrace you just as you are and offer you my best.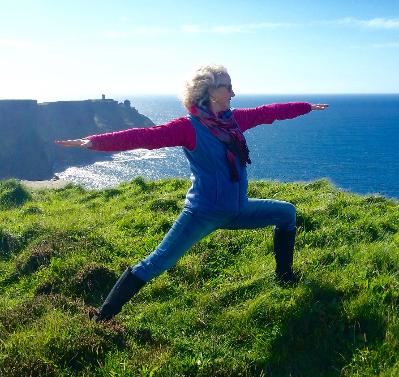 Kate Ward
A devoted teacher and student of yoga, I instruct and practice from the heart with compassion, joy and safety at the forefront. A strong believer that yoga is for everyone, I provide fun and challenging classes for students of many abilities, ages, shapes and sizes. My goal is to take you on the yoga journey of self discovery. Through observation and inquiry of body and mind you will learn how and when to apply breathing, meditation, movement and modifications to fit your personal needs. For my classes I call upon a variety of teaching styles that I have experienced over the years. In addition to certifications in both hatha and restorative yoga, I have studied with yoga and meditation masters Judith Lasater, Sarah Powers, Rod Stryker, Doug Keller, Seane Corn, Todd Norian, David Kiel, Julie Gudmestad, Peggy Cappy, Terry Schaff, Sharon Salzberg and John Kabat-Zinn. I am also a Reiki Master Practitioner and offer Reiki in many classes.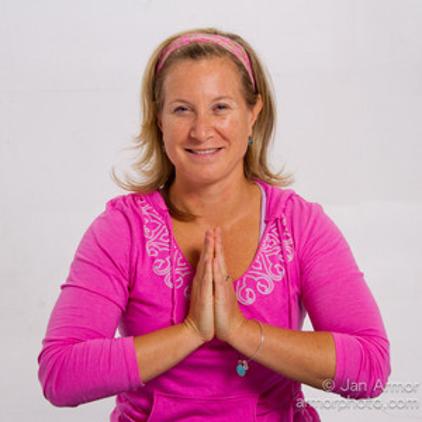 Jenny Williams
Jenny discovered yoga when her daughters were toddlers—yoga was the calm to the busyness of motherhood. Through a dedicated yoga practice, Jenny discovered her love for teaching and completed the Radiant Child Yoga Program® Teacher Training, ChildLight Yoga™ Teacher Training and Yoga 4 Classrooms™teacher training. In 2013, Jenny completed the Spirit Tree 200-hour Yoga Teacher Training with Cathy Cesario--a challenging and rewarding experience that changed her life. Sharing yoga with people of all ages has helped her grow her own practice and deepened her love of yoga and meditation in ways she could never have imagined. Jenny now teaches Pre-Kindergarten at the Pennfield School where she shares yoga and mindfulness every day in her classroom and also teaches a weekly yoga class to Preschool, Pre-Kindergarten, and Kindergarteners.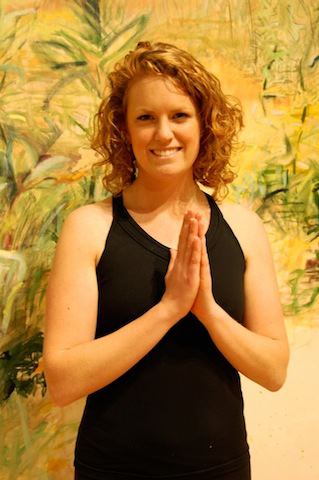 Chrissy Bevilacqua
Chrissy, RYT-200, completed her yoga teacher training at Innerlight Center for Yoga and Meditation in Middletown, RI in 2011. She teaches the creative and heart-opening practice of yoga with a focus on precise alignment, breath and yogic philosophy. Chrissy offers this artful movement for students of all levels. Continuously inspired by the beauty and synchronicity of nature, she infuses her teaching with imagery of the natural world. Her aim is to widen her students' non-judgmental awareness through playful self-inquiry, good humor, and fun. She seeks to promote their health, happiness, beauty and grace by offering her students the transformational power of yoga—on and off the mat.

Humbled by the depth of the yogic tradition, Chrissy treasures the wisdom of the Bhagavad Gita:
On this path no effort is wasted,
no gain is ever reversed;
even a little of this practice
will shelter you from great sorrow.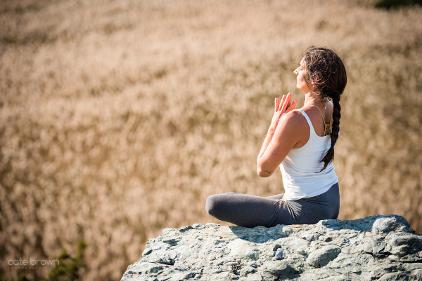 Shannon Walker
My deepest aspiration in teaching is to inspire yogic inquiry for our own personal and collective evolution.
Acknowledging there is no "one way in" for yoga, I draw from different asana styles for my offerings. My classes cross pollinate the stillness of Yin, skillful sequencing, dynamics of flow, functional anatomy, alignment of Hatha, subtle softness of somatics, spiritual teachings, chanting, and meditation.
My yoga practice began in 2005 with a love of hot, strong Vinyasa. In 2011, I received my first teaching credentials. In 2016, I completed Tias Little's Prajna training through senior Prajna teacher Theresa Murphy. This 300 level certification drew me deeper into the wisdom teachings and yoga asana lens of slow, strong, steady with consistent yoga asana through self-inquiry.
Raghunath Cappo is one of the senior Teachers I hold in great esteem and practice with. With admiration and inspiration for the Iyengar lineage, I study and absorb the teaching's of Patricia Walden and Carrie Owerko.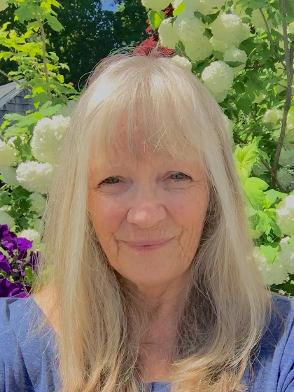 Kathy Kenney, MA
Kathy was first introduced to mind-body practices while earning a graduate degree from Salve Regina University. Subsequent to earning her degree, she went on to become a certified Ananda Meditation Teacher through Ananda's Expanding Light Center and a Qigong Level I Teacher from the Institute of Integral Qigong and Tai Chi.
Kathy's hope is that she can motivate people to investigate and experience qigong and to bring this ancient practice of well-being into the mainstream. She appreciates that anyone can enjoy the art of qigong in assisting them to reach their goals of increased relaxation, inner peace, joy and wellness.
During her free time Kathy enjoys taking yoga classes, kayaking and painting, but most of all, she loves spending time with her grandchildren.
A little additional info on Kathy...
Degrees and certifications:
Certified Ananda Meditation Teacher; Ananda Yoga and Meditation Center

Certified Qigong Teacher Level I; Dr. Roger Jahnke; Kripalu Center
Certified Facilitator/Leader: The Healer Within (qigong, self-applied massage, breath, relaxation); Dr. Roger Jahnke, Director Institute Integral Qigong and Tai Chi; Kripalu Center

Facilitator: Home and Workplace Stress Management; The Consultation Center at Yale University, New Haven , CT
Reiki Level III certificate
9 Month Herbal Training; Sue Clements; The Herb Wyfe
MA, Human Development and Holistic Counseling; Salve Regina University
BA, Elementary Education and Communication
Certified Teacher grades 1-6
Deb Roberts
My name means busy bee. As such, I have traveled a long and circuitous route, experiencing many tasty blossoms and more than a few thorns. I have deep appreciation for the nectar of yoga which has accompanied me for much of my journey. I hope to infuse my classes with drops of proverbial honey to nourish your body, mind and spirit.
I have a deep and profound respect for yoga and strive to connect the physical, breath, energetic and spiritual components of practice. I completed my yoga teacher training at Innerlight Center for Yoga and Meditation, studied Chakra yoga/therapy with Anodea Judith and the Bhagavad Gita with Sara Davidson Flanders. I am also a Reiki Master/Teacher and have been practicing this art since 2001. I look forward to deepening my practice and hope to have the opportunity to share part of my lifelong journey with you. Namaste
Beautiful faces you may see subbing classes for us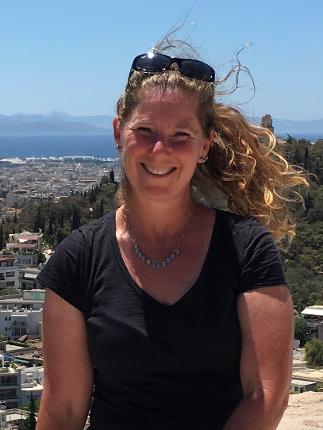 Lori Silvia
Lori creates unique and creative yoga classes based on a lifetime of training in classical ballet, gymnastics, swimming, and advanced water aerobics. She has been teaching some form of movement since 1980. Lori is a long time student of many of our fine local instructors. She experienced an accidental brain and back injury, which inspired her to pursue a certification in; Yoga of Energy Flow - 200 RYT. Her personal style of yoga is quieter, slower, and intuitive and it is her intention is to bring this grounding pace into the classes she teaches, in order to offset the demanding pace of modern living. Lori is also a LoveYourBrain Yoga certified teacher, understanding needs of people with traumatic brain injuries, and yoga as a healing modality.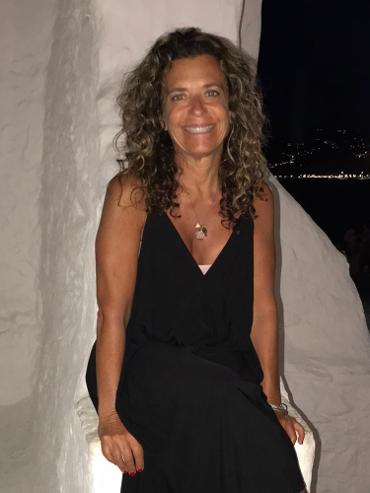 Gail St. Jacques
I have been teaching for most of my adult life. From mathematics at the college level to leading high energy aerobics and spinning classes, I have dedicated over 20 year to the fitness and learning world. Coming to realize it was time to listen to the needs of my body, I tried my first yoga class. It didn't take long for me to become passionate about my practice, subsequently earning my 200 hour Yoga Teacher Certification. My classes are carefully constructed to maximize calmness not only in the body but in the ever-chattering mind. Discover the joy and benefits of vinyasa flow with me and together we will grow both mentally and physically.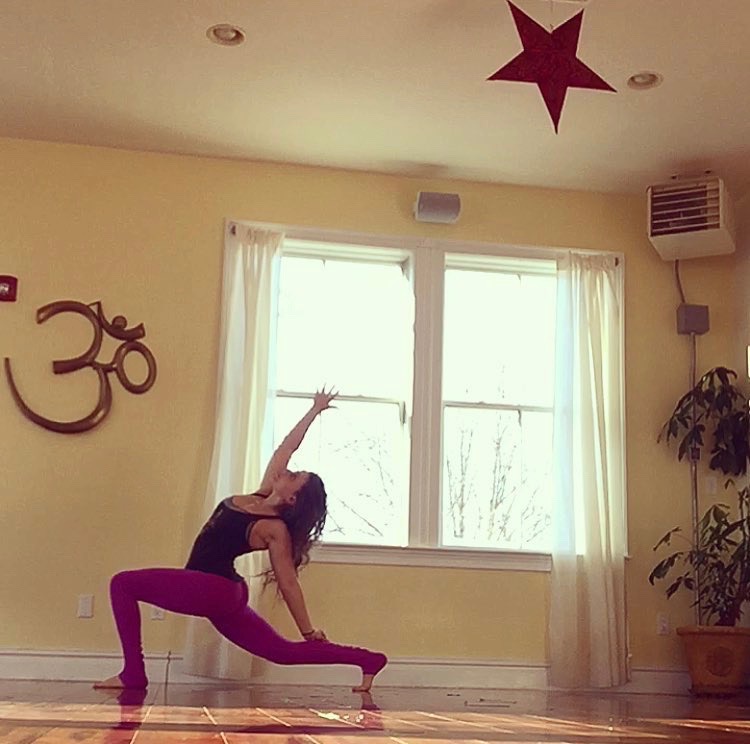 Jessica Patricio
Jessis a Rhode Island native who discovered yoga in High School; her best friend took her to a class in hopes to help with stress. Her 200hr RYT is through Thames Street Yoga and her 500hr RYT is from Free Life People Yoga School. She has been instructing for 6 years, her background is in Hatha & Vinyasa Yoga but Jess now mostly instructs Vinyasa Yoga and Gentle Yoga. Jess's instruction focuses on integrating breath to movement, creating a steadfast flow, reminding us that meditation is one conscious inhale and one conscious exhale. With each practice, each class, students' work from their own growing edge. She hopes for students to leave her classes feeling well rounded, deeply connected to their bodies, and most of all - AWAKENED. Jessica is also a vegan chef and teacher assistant at a local Montessori School.