2023-2024 Book Groups & Women's Wisdom Circle
led by Reverend Shelley Dungan

I lead 2 monthly book groups that meet October - May, both with the inspiring book, Sacred Time. My Tuesday evening group is full with a wait list.
I have room in my Thursday morning monthly group, 11:00-12:30 at Common Fence Point.
I also lead a lovely once a month Women's Wisdom Circle. Please scroll down to see the flyer.
If you would like more information, please email me.
Namaste, Reverend Shelley Dungan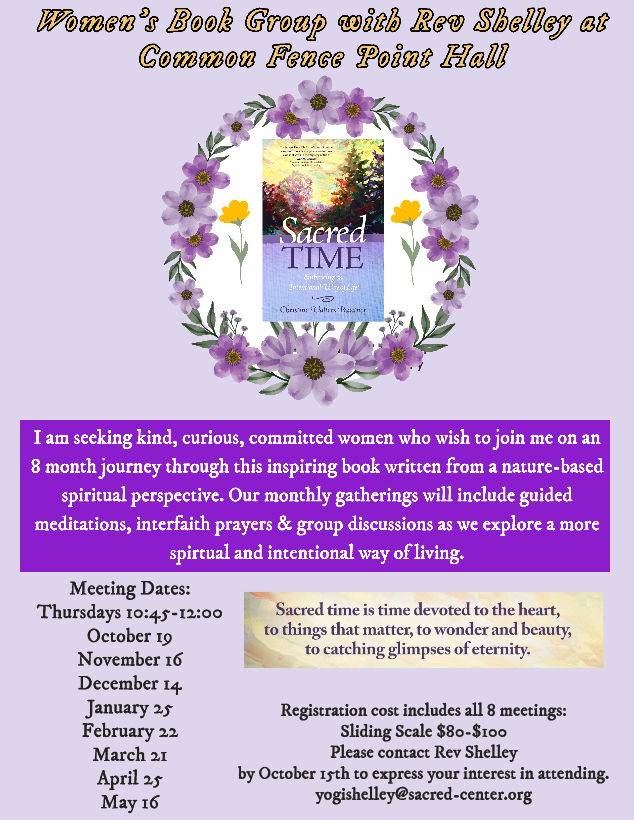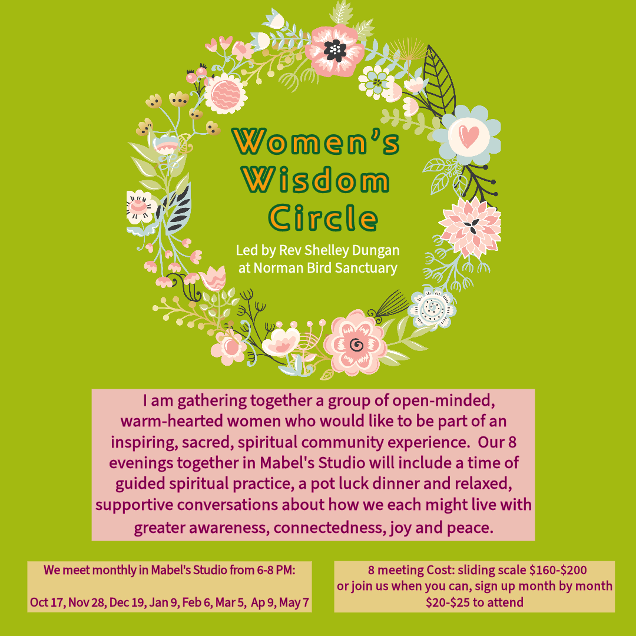 Please email Rev Shelley for more information