Summer 2022 June 11th - Sept 17th

Yoga for All at the Norman Bird Sanctuary:
Wednesdays and Saturdays 9:30-10:30 AM with Rev Shelley, mindfulness meditation led by Greg Sabatino offered most Saturdays immediately following yoga class from 10:30-11:00 AM.

Yoga for All on Third Beach:
Tuesdays 6-7 PM with Rev Shelley
Saturday mornings 7:30-8:30 AM with Lori Silvia

Full Moon Yoga at the Norman Bird Sanctuary:
Full Moon Yoga Summer Series - save the dates!

Wed July 13th 7:45-9:15 PM
Fri Aug 12th 7:15-8:45 PM
Fri Sept 9th 6:30-8:00 PM
*Tickets for these special evenings will be available for $20 on Eventbrite in a few weeks.

Pop-Up Mindfulness Prayer Walks with Rev Shelley
These are contemplative, 1 hour community walks along some of the beautiful pathways on our island with stops for the practice of silence, sacred listening, uplifting readings and prayers for well-being. These walks will be announced 24-48 hours ahead via email, posts on Facebook and Instagram. They will be offered for a suggested donation of $10. If you would like to suggest a location for one of these walks where parking is easy,
feel free to email me.


* Please note the weekly outdoor classes at Norman Bird Sanctuary (NBS) and Third Beach will have a
new pricing structure called
PAY WHAT YOU WISH (PWYW)
This means you choose your price, ranging from $10-$20 per class, your choice.

*It is important for you to know that a portion of every dollar collected goes to support the Norman Bird Sanctuary and Clean Ocean Access.

*Scholarships are available for those who want to practice yoga but have financial barriers. For more info please contact Rev Shelley.

* Summer weekly outdoor classes are offered on a cash-only, drop-in basis (no pre-registration) and NO proof of vaccination will be required.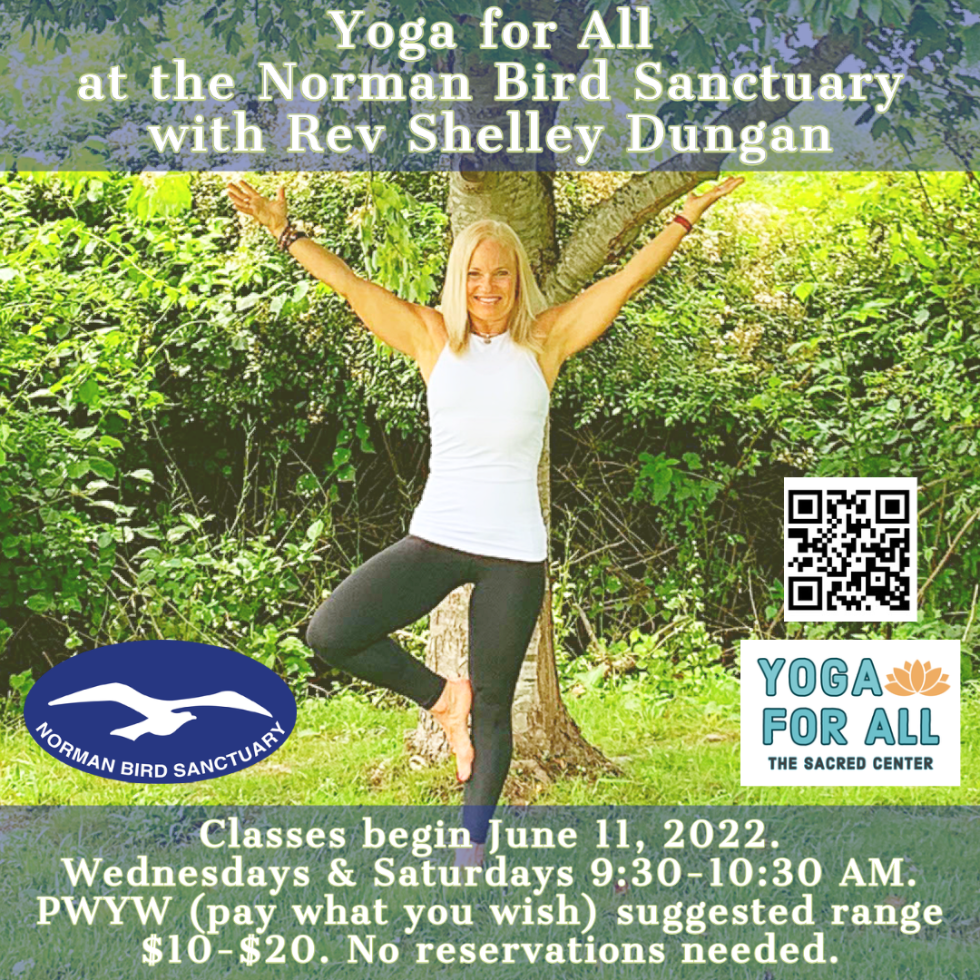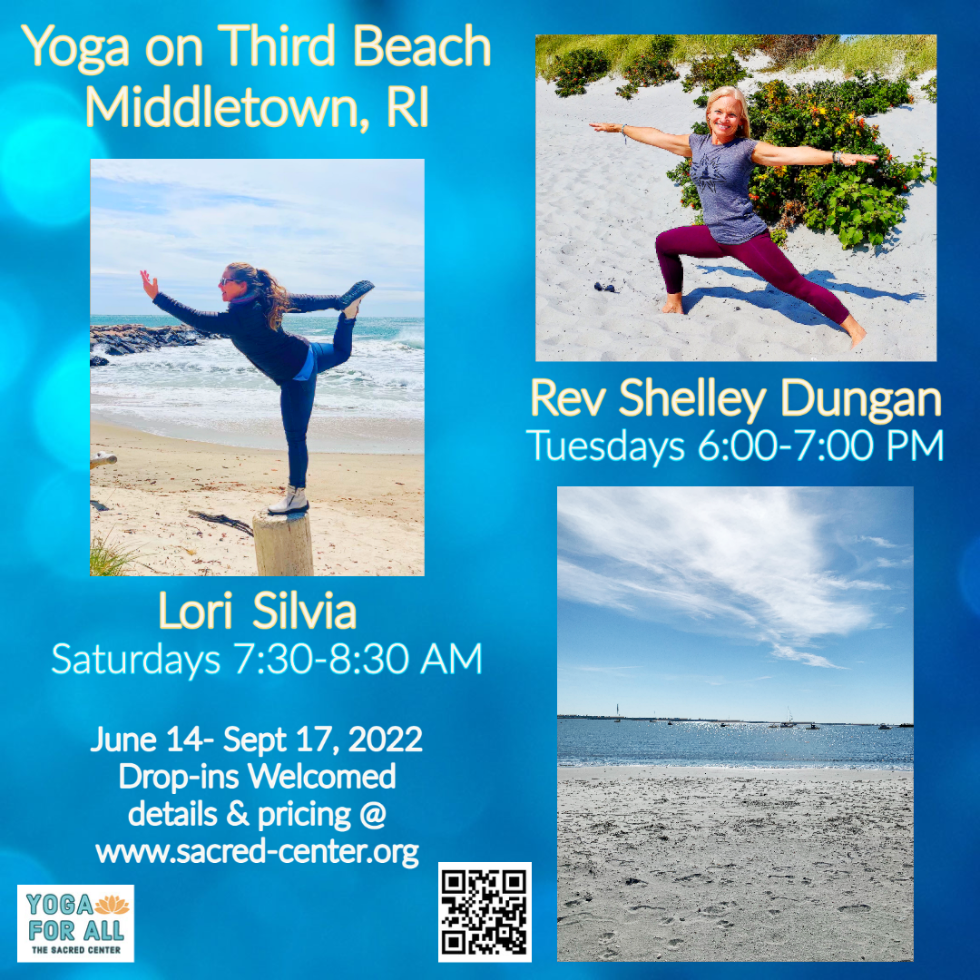 * Please note, it is best to arrive at Third Beach early for your first class. It may take you awhile to find us on the beach. We have class in what is now referred to as the Maidford Riverbed. It was once a little river that is now filled in with sand, providing a nice alcove for class along Third Beach. When you walk onto Third Beach using the boardwalk, turn left and walk North up the beach several minutes and you will see us! You can scroll down for a google map pin that may be helpful also.
This is a little piece of Paradise...a great place to experience yoga on the beach
with Rev Shelley on Tuesdays 6 PM, Lori Silvia on Saturdays at 7:30 AM
THIRD BEACH, MIDDLETOWN, RI
NORMAN BIRD SANCTUARY - 583 THIRD BEACH RD. MIDDLETOWN, RI 02842