THE SACRED CENTER BEACHSIDE ~YOGA ON THE BEACH~
Runs mid June - mid September weather permitting
Please check our Facebook page for updates, cancellations etc!
All classes are held on the sacred sands of Third Beach, Middletown, RI. Please park in the small lot half way down the beach. This parking lot is located North of the boat launch lot and South of Peabody's Beach lot.
You will need to print out a parking pass and display it on your dashboard when coming to morning classes. Scroll down to see the permit. There is also a form you can submit to have us email you the pass for ease of printing.
No yoga mat needed...just bring a large blanket or sheet, hat, sunglasses, water, sweatshirt. A portion of the beach yoga class fees are donated to the Clean Ocean Access fund.
Classes are $10. Financial Assistance is available for those with need.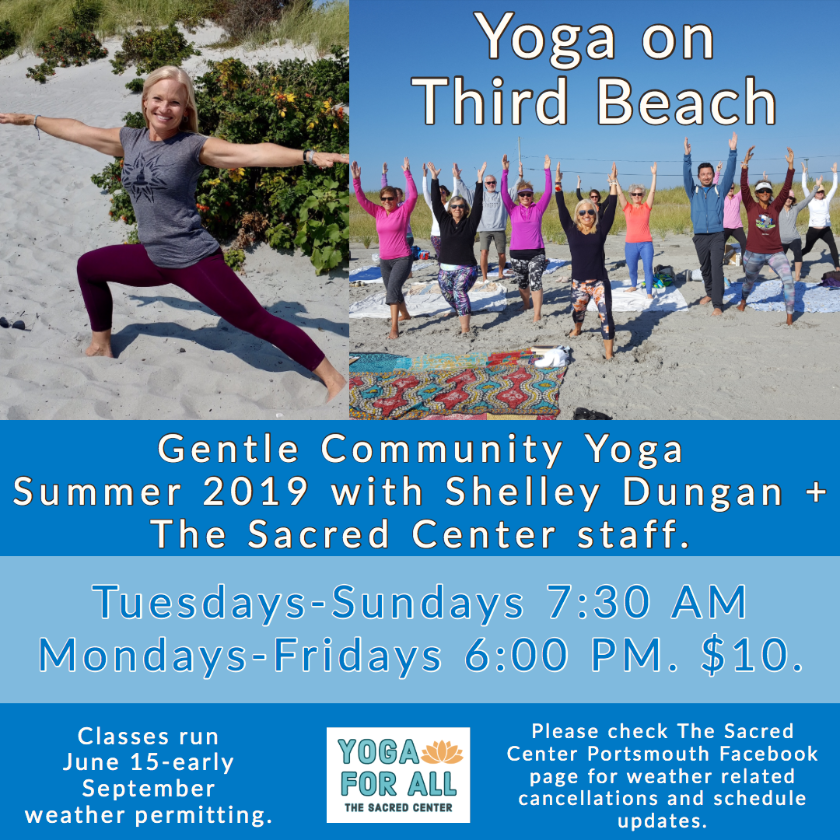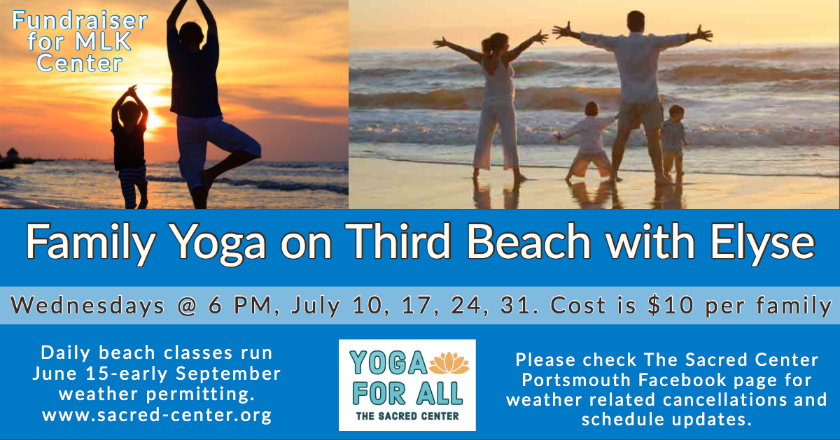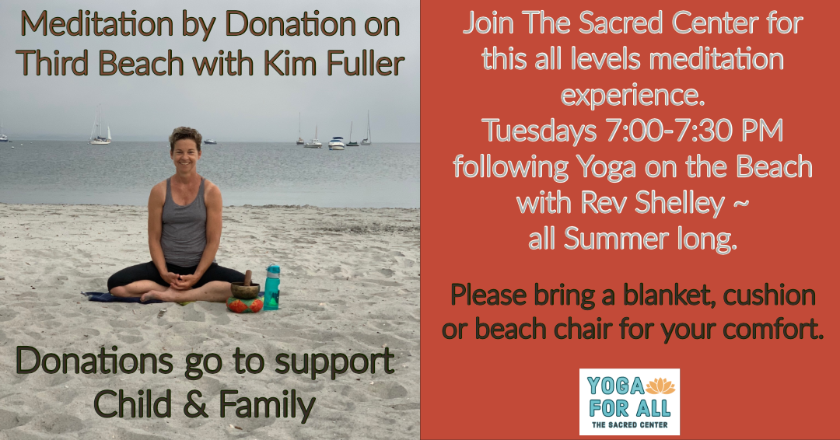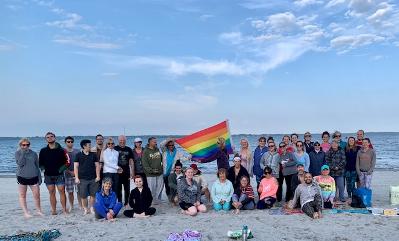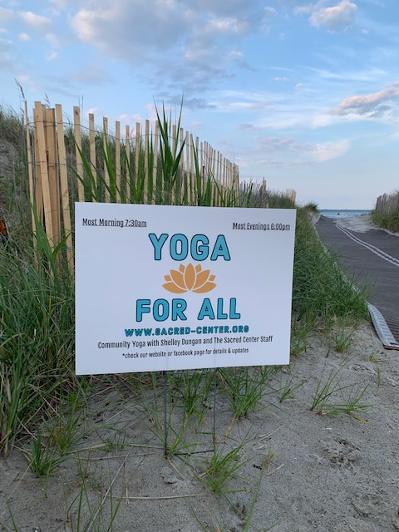 Fill this out if you would like a temporary parking pass emailed to you