OUTDOOR YOGA CLASSES IN MIDDLETOWN RI
YOGA ON THIRD BEACH begins June 5th - most mornings @ 7 AM, and Mon - Fri @ 6 PM. See the full schedule by clicking on the blue button above.

You can book your class for free to let us know you are coming, and pay $10 cash upon arrival.
You can also just drop in for $10.
~ NO ONE IS REQUIRED TO WEAR A MASK FOR OUTDOOR YOGA
~ INDOORS, MASKS ARE OPTIONAL FOR FULLY VACCINATED STUDENTS
~ INDOORS, MASKS ARE REQUIRED FOR THOSE NOT FULLY VACCINATED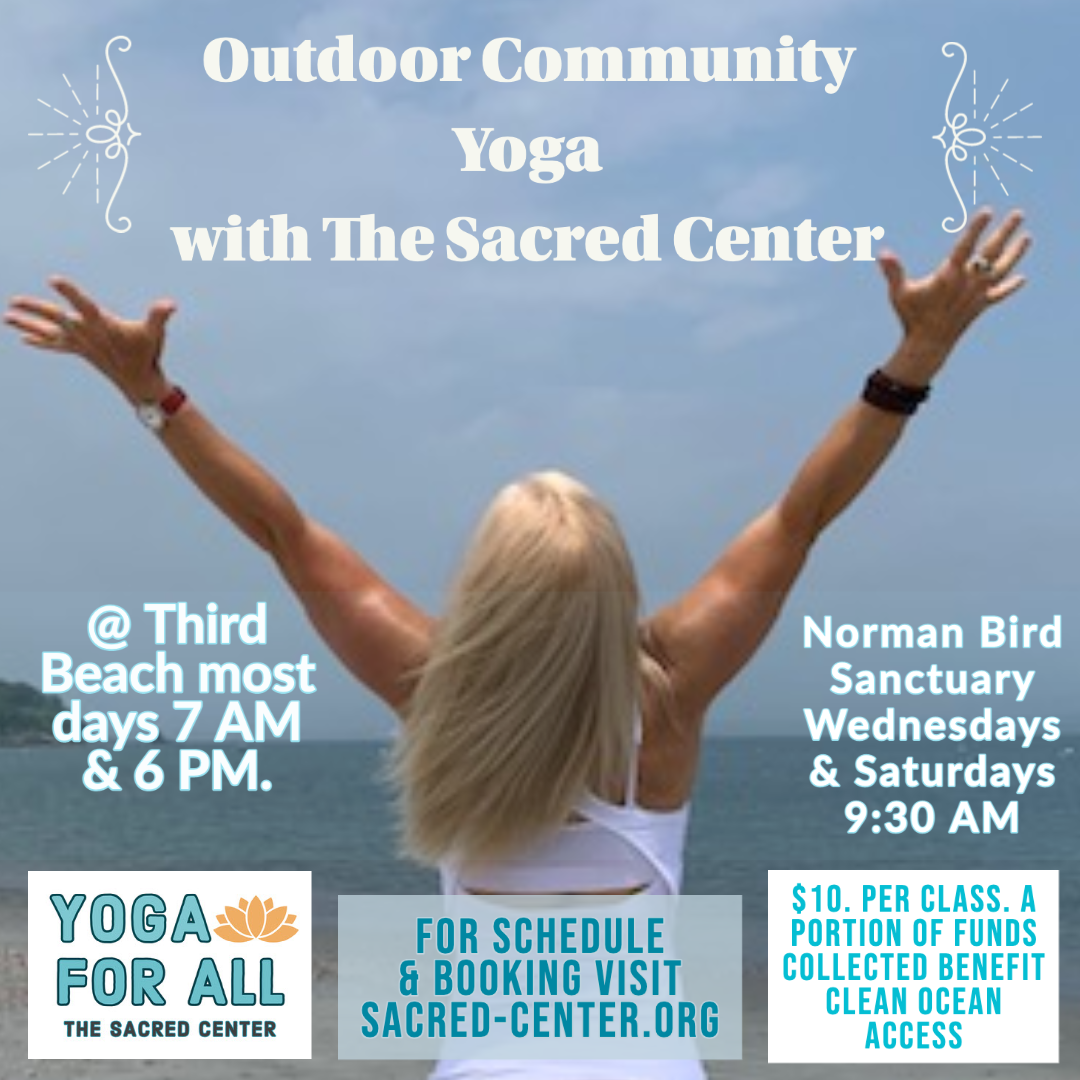 JULY 2021 GENERAL SCHEDULE

Yoga for All at the Norman Bird Sanctuary:
Wednesdays: 9:30AM
Saturdays: 9:30AM
Thursday, July 22nd 7:30-9 Full Moon Yoga Gratitude Gathering ($20 tickets needed)
Tuesday, July 27th 7-8 PM Free Nature Wellness Experience with Rev Shelley & Naturalist Joye Whitney (registration needed, details to follow)

Yoga at Common Fence Point
Mondays: Gentle Yoga at 6:00PM (no class July 5th or 26th)
Thursdays: Yoga for All at 9:30AM

Yoga for All at Third Beach - Here is the June schedule.
Mondays: 7AM Tai Chi Easy with Kathy Kenney,
6 PM Yoga with Lori Silvia
Tuesdays: 7AM Yoga with Rev Shelley,
6 PM Yoga with Rev Shelley
Wednesdays: 7AM Yoga with Lori Silvia,
6 PM Yo-Gong (awesome blend of yoga & qigong) with Kathy Kenney
Thursdays: 7AM Yoga with Rev Shelley,
6PM Yoga with Rev Shelley
Saturdays: 7AM Yoga with Rev Shelley
Sundays: 7AM Yoga with Rev Shelley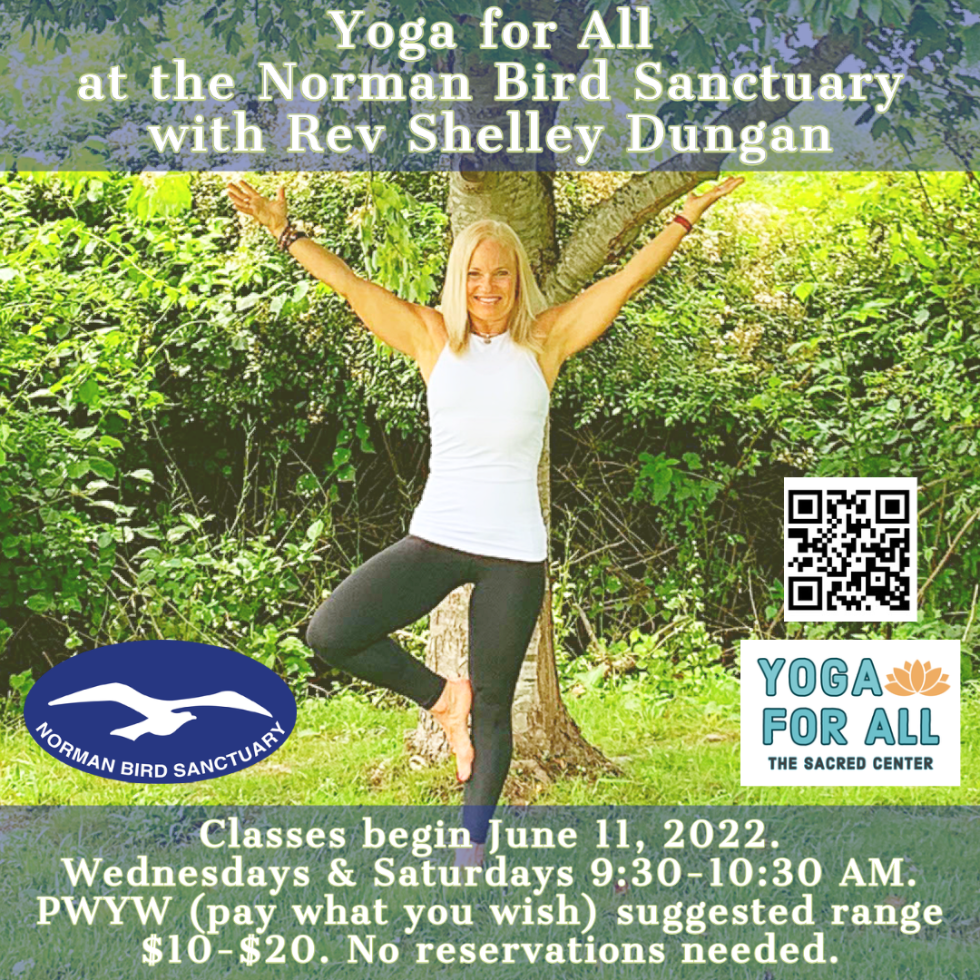 YOGA FOR ALL at the Norman Bird Sanctuary begins June 5th. Saturdays and Wednesdays @ 9:30 AM
Please reserve you spot using Vagaro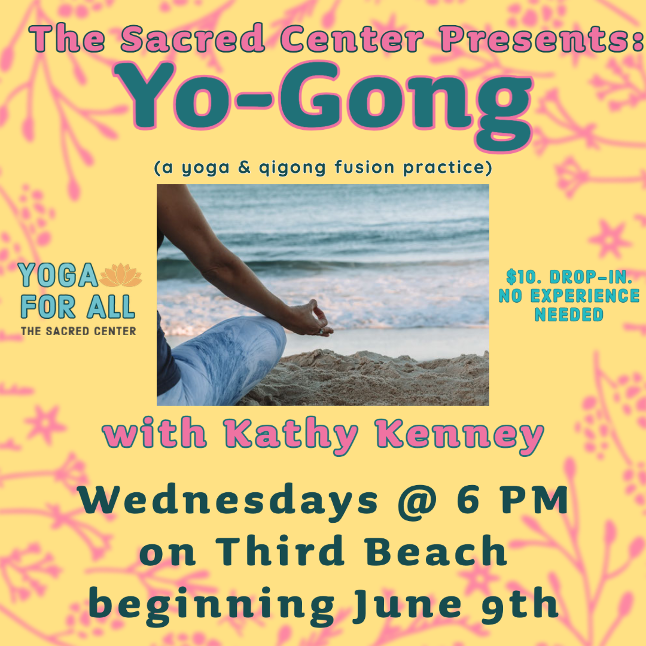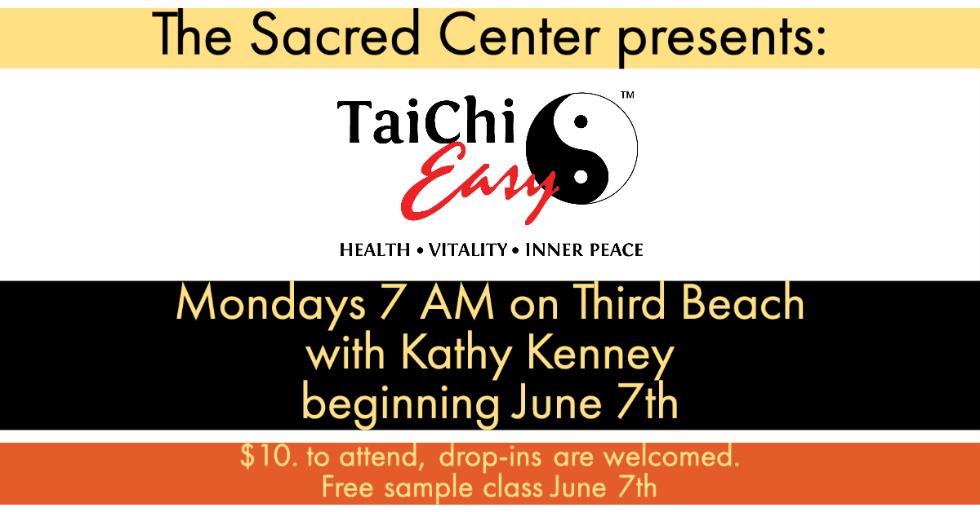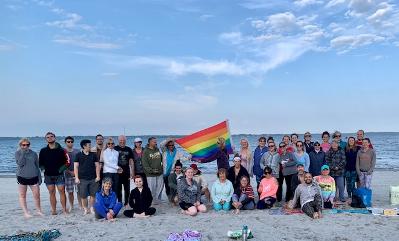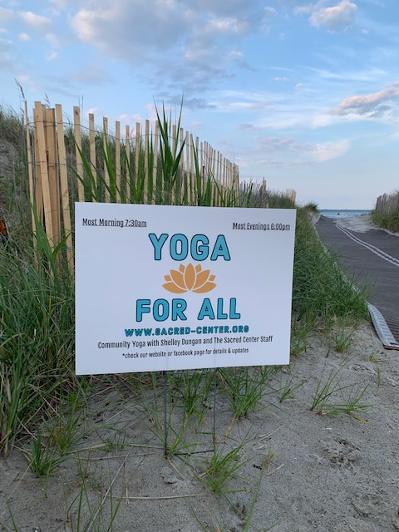 THIRD BEACH, MIDDLETOWN, RI
NORMAN BIRD SANCTUARY - 583 THIRD BEACH RD. MIDDLETOWN, RI 02842